Selling a home for top dollar takes a savvy home seller to negotiate for the best market price. With
Somerville
renowned for its luxurious lifestyle, it is essential to make your home appealing to the high-end buyers for a higher offer.
There are multiple Somerville, MA, homes for sale today, with offers in the millions of dollars. With steep competition, smart sellers do what it takes to make their homes stand out. Whether it is your first time selling a home or you're an experienced seller, higher bids come to high-value properties. Before
listing your home
, consider applying several strategies that will increase its value.
Add Sense and Style to Your Home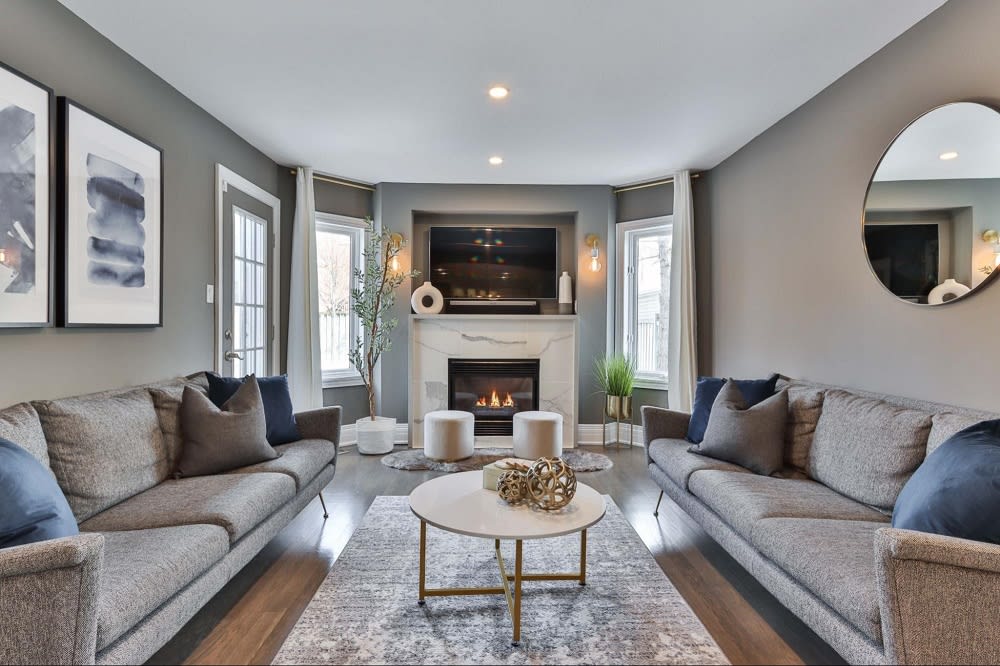 Home remodeling is not only about changing a few elements on your property. You have to ensure that whatever you do makes your home stylish. This will make your listing stand out from other Somerville homes for sale. Below are several things you can do to add style to your home.
Replace living room furniture with modern pieces
Add bathtubs to shower-only bathrooms
Refresh kitchen appliances, cabinetry, countertops, and sinks where necessary
Add new shades and drapes to your dining room windows
Install smart technology to enhance the security and convenience of the home
As
home demand increases
, the market becomes highly competitive as every buyer looks for a fashionable, luxurious, and appealing home. Focus on boosting the value of your home by making it unique and highly attractive to buyers in the Somerville, MA, luxury real estate market.
Install Heated Floors
Heated floors have been in existence for years. They are a luxurious home addition project that can help you sell your property for top dollar.
With multiple floor heating systems on the market today, it is imperative to work with an expert to handle the project for you. You want to install floors that will attract buyers faster and make the buyer envision themselves in your home.
A heated floor warms up the home by producing warm air. This makes the home comfortable during long Somerville winters. It is among the top elements buyers consider when looking for a house in Somerville. With heated floors, you can be sure to make your home highly admirable and valuable.
Upgrade Your Home with a High-Value Remodel
The quickest way to increase the value of your home is to remodel the house. It would be best if you were intentional about changing the overall appearance of your home by identifying areas that need a remodel. You can also remodel the entire home depending on its current state.
Home improvement projects can be costly depending on the project you choose. While the remodel may be a substantial upfront investment, the return you gain in the form of increased equity may make this project well worth its costs. Here are steps to make your remodel successful:


Determine buyer interest in current remodel and design trends
Decide the type of home improvement you want to make
Identify and list areas that need remodeling
Categorize the listed areas for easier remodeling
Set a home improvement budget
Before you begin remodeling your home, it'd be best to speak to an experienced Somerville real estate agent to see what impact the home remodel may add on your property.

This will help you identify the appropriate remodeling projects that can add significant value to your home. Your home will likely sell faster and at a higher price than those which have not been remodeled.
Build a Patio, Deck, or Porch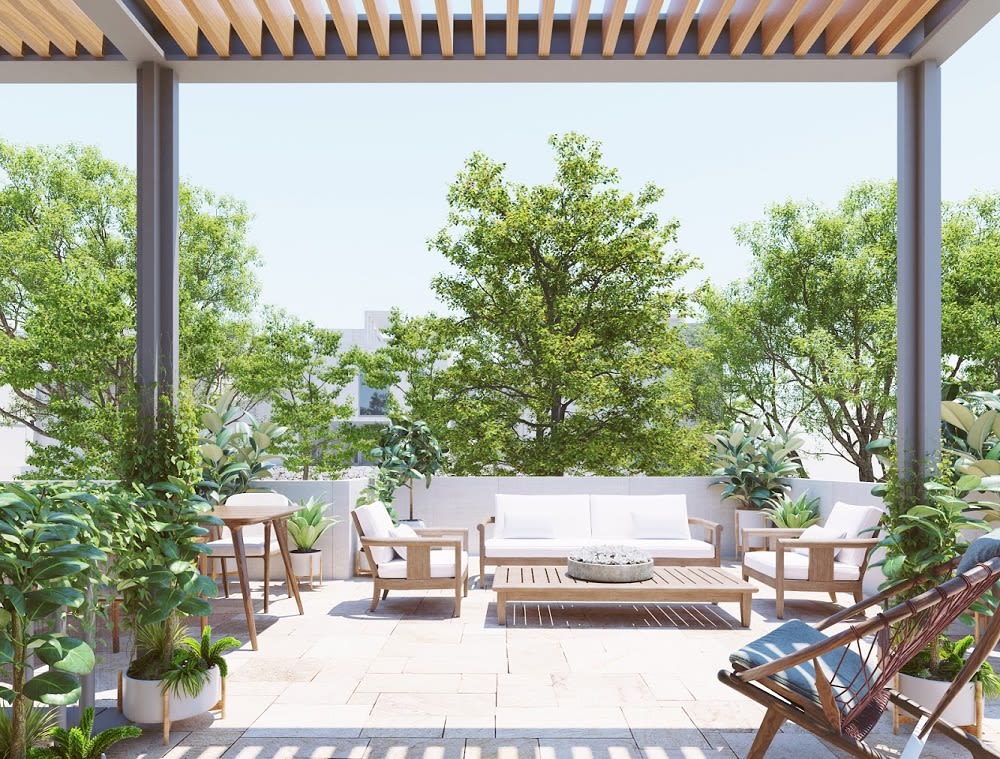 A luxurious outdoor living or entertainment space adds tremendous value to your home. It also makes your home appear larger because it is typically an extension of your home's interior. Adding these elements to your property promises a greater return on investment when selling your home.
Once the deck, patio, or porch, is complete, ensure you decorate them with beautiful light fixtures, stairs, an inviting gate, and decorative, bold paintings. If you prefer an expert opinion, it may be beneficial to consult a designer for the finishing touches on the new construction.
Add More Rooms
A larger house attracts a higher value than a smaller house. Many buyers in Somerville want spacious homes that can serve them well for years to come. If you have extra unused space in your home, consider adding more rooms. It could be in the attic, basement, or garage.
This could be a big project depending on the available space and the kind of rooms you want to add. But it is always worth it if you want to get a top dollar from the house sale in Sommerville.
Remember, it is imperative to check
county building codes
before beginning your project. This helps you ensure that you do not violate regulations, causing unnecessary stress.
Boost Curb Appeal
First impressions are everything. The curb appeal of your home speaks volumes to potential buyers. It determines whether a buyer is interested in seeing the rest of the house. If your home exterior looks welcoming and appealing, you can sell the property at a higher price. Below are several things you can do to improve curb appeal.


Paint your house's exterior walls
Fix any cracks in the walls
Trim trees and hedges
Pressure-wash your home exterior to keep it clean
Plant flowers for a more inviting design
When looking to improve curb appeal, you may need to hire experts to help you. Pay close attention to the overall appearance of your home, and you won't struggle to sell your property faster and at a higher value.
Thoroughly Clean Your Home
No matter how fashionable your home appears, it is best to clean every area to make it neat and more attractive. A clean house will attract more buyers, thus, automatically increasing its selling price.
It is also essential to stay on top of home maintenance and keep everything in order. This prevents dirt, dust, and debris from piling up, which may push away quality potential buyers. Check for mold and other elements and remove them from your home. You want your property to appear fresh and new.
Stage your Home Before Each Showing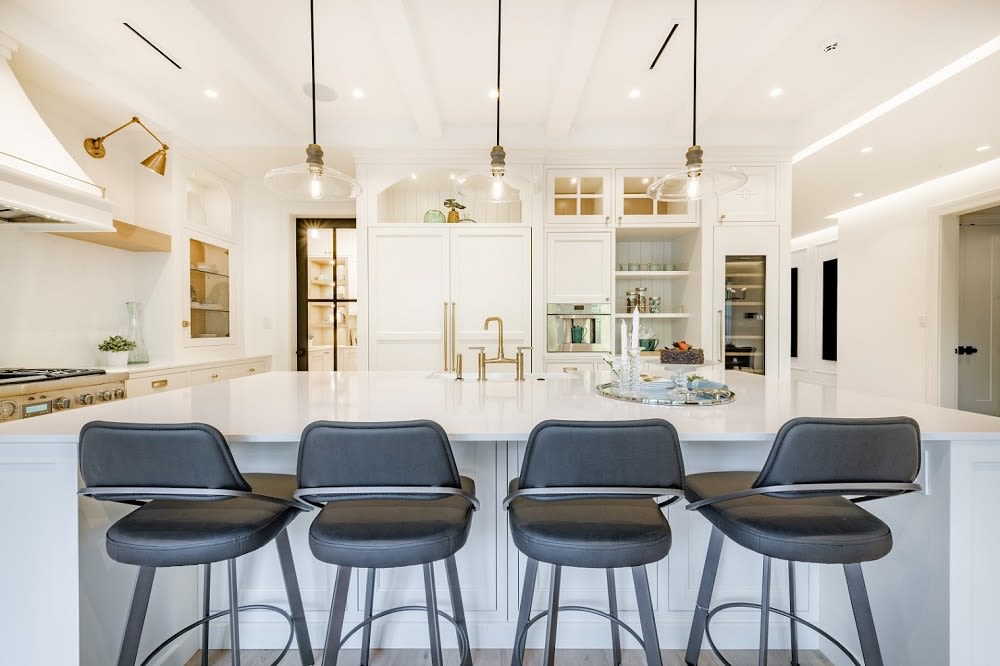 Home staging is the styling and furnishing of a property to enhance its beauty and attractiveness. The primary purpose of home staging is to attract a pool of qualified buyers.
Statistics show that
80% of real estate agents
prefer to sell staged homes because it is easier to get a valuable buyer. Below are several strategies to stage your home.
Remove anything that doesn't add value to the home
Rearrange the home by placing items in the right place
De-personalize by removing personal items, such as family photos and portraits
Install new lighting with modern fixtures in all rooms and also outside
There is no doubt that staging clears the home's personalizations and makes it appear valuable and neat to the buyer. Staging also makes your photos appear attractive when you list your home online. This quickly attracts buyers and gets them interested in viewing the home.
Hire a Certified Home Inspector
A home inspection is a vital element that will help you determine the value of your property. It is imperative to hire an experienced and certified home inspector before putting the home on the market. The inspector will examine the entire property and advise on the best home improvement projects to add to your home. The home inspector can determine a few touches you can add to make the property valuable.
If you do not know a home inspector, you can ask your real estate agent for referrals. This is the best way to get a highly skilled and reputable inspector. A home inspection showing no major issues makes your property less risky for buyers and more competitive in the Somerville real estate market. The buyer knows they won't need to spend money on costly fixes after moving into the house, so the asking price on your home can be higher.
Choose the Right Agent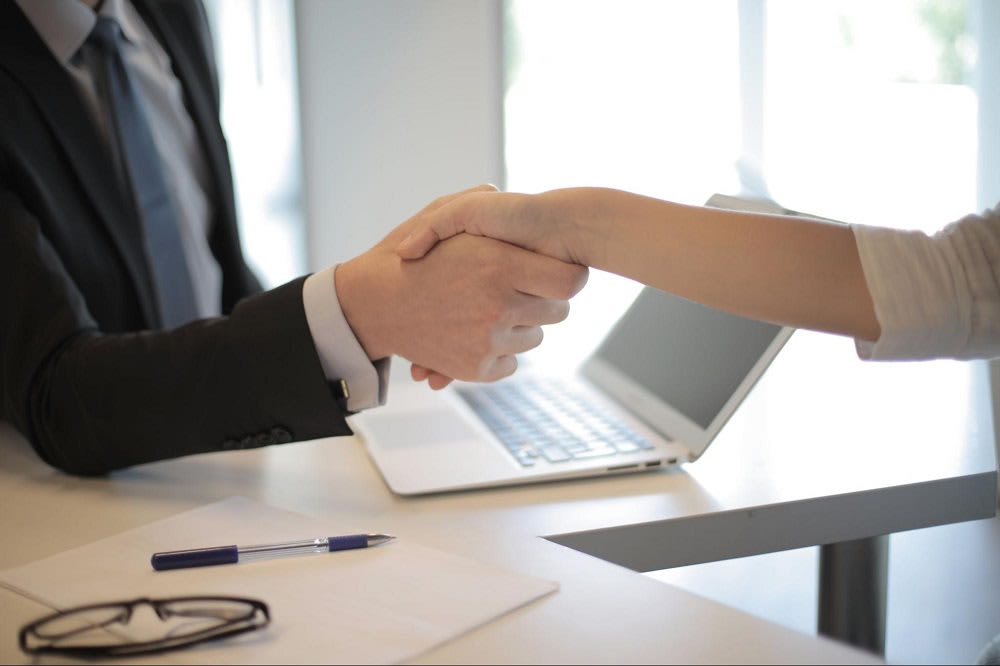 Selling your home alone can take up valuable time, and negotiations can get tricky. This is why you may want to hire an experienced Somerville, MA, real estate agent to handle the transaction for you. With multiple
real estate agents
around, it is imperative to conduct due diligence and choose wisely.

An experienced agent with quality negotiation skills can help you get the most out of your home sale. A dynamic agent strives for lucrative and reasonable deals, thus, bringing more money to the table.

Take your time and research for an experienced and highly skilled real estate agent. Talk to friends, family, neighbors, or colleagues and ask for referrals.
Applying the tips above can help you sell your home faster and for top dollar. Contact
the team at RE/MAX Destiny
today to expedite the home selling process and secure a winning offer.