The inside of a home provides ample opportunity to explore personal styles and surround yourself with luxury and beauty in your day-to-day living, but it can be challenging to know exactly how to translate your ideas into a specific space. An interior home designer can help you design your own home perfectly on the first try.
Whether revamping your current home or planning to design newly acquired
Boston real estate
, here are eight Boston interior designers to watch when designing your home.
Elms Interior Design
At
Elms Interior Design
, Dee Elms is an interior designer whose work is featured in regional and national publications. Prepared to transform any type of home, Elms works with a skilled team of architects, engineers, and craftspeople to deliver professional work that reflects her clients' style. When looking for houses for sale in Boston, consider Elms to help you transform the property into a home.

Elms values her client's ideas and personal styles, which is why she begins with a brainstorming session about their pertinent lifestyle details, needs, values, and aspirations. This conversation forms the foundation for planning any renovations and presenting options for approval. Through her thoroughly detailed and careful work, Elms brings her clients' visions of their home space to life.
Justine Sterling Design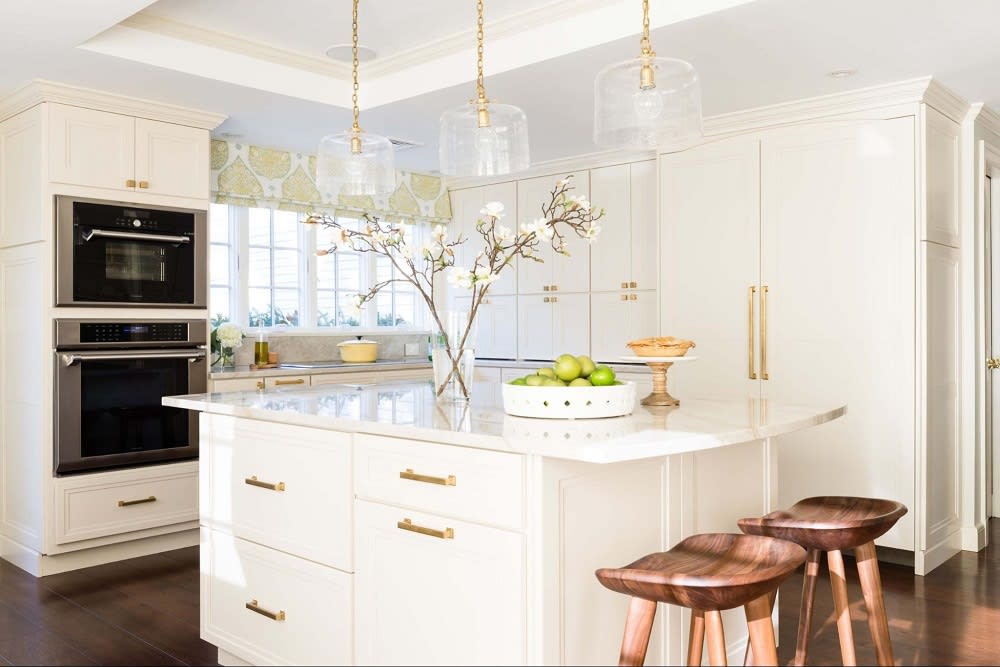 Photo courtesy of Justine Sterling Design
With a design philosophy of "discovering home,"
Justine Sterling Design
has a textured yet clean, approachable, and modern aesthetic that has been featured in several publications. Whether taking on an entire home or a single kitchen renovation, Sterling's design experience makes her well equipped to elevate your glamorous piece of Boston real estate.

Sterling's interior design process relies on a robust working relationship and collaboration with her clientele. Whether designing for functionality, aesthetics, or a little bit of both, Sterling values your voice from conceptualization to construction to styling.

Janine Dowling Interior Design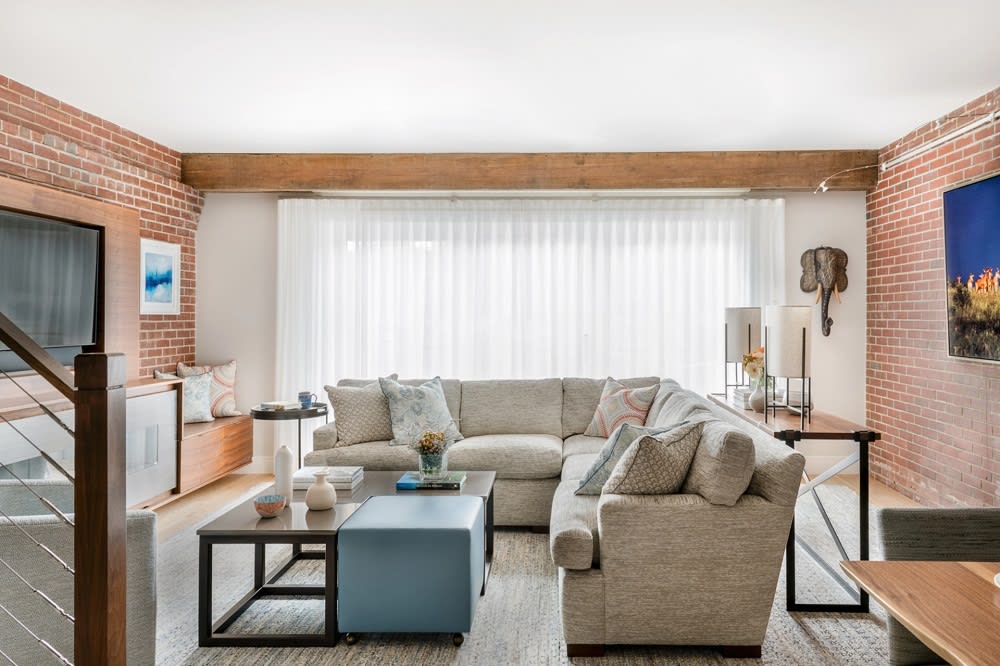 Photo courtesy of Janine Dowling Interior Design
With the guiding principle that the home is the most important part of our lives,
Janine Dowling Interior Design
is an award-winning designer that prioritizes reflecting clients' lifestyles in design choices. Dowling is definitely one to watch when searching for houses for sale in Boston, as she'll ensure you feel at home when the transformation is complete.

Through a collaborative process, Dowling works with clients and other partners to adapt to what is needed from a project. Her work also reflects her commitment to sustainable and durable solutions through the planning, redesign, and customization process of office spaces and whole homes.
Lewis Interiors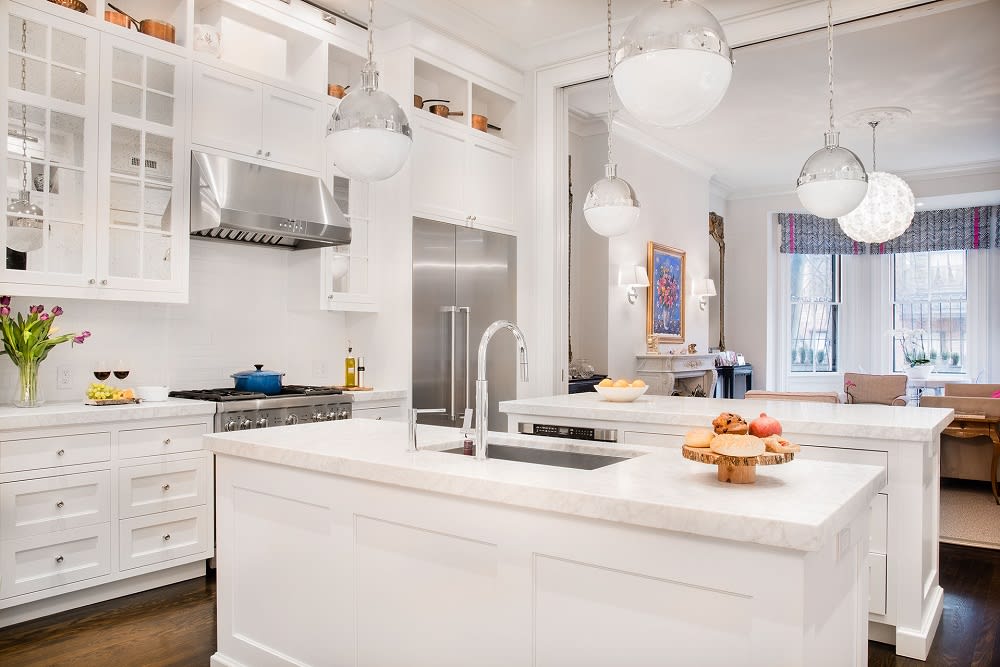 Photo courtesy of Lewis Interiors
Polly Lewis at
Lewis Interiors
will bring modern luxury to anyone interested in Boston real estate. Recognized in several publications for her work, Lewis's main objective is to bring a client's style and vision to life. Her extensive experience in the design world, and her collaborative approach to interior design, make her one to keep in mind when designing your home.

A sense of "we" between designer and client is evident through all stages of creating a couture interior, from consultation to completion. Partnering with architects, carpenters, and whoever else she needs for a project, Lewis is equipped to bring any type of style or dream into reality.
Ashley Danielle Designs
At
Ashely Danielle Designs
, Ashley
Hunte
brings new energy to the interior design scene, which makes her a great option when designing houses for sale in Boston. With the philosophy of design being a lifestyle, Hunte melds beauty and functionality to create an environment and refuge in a home space that will be long-lasting for her clients.

Aiming to bring out the personality and stories in spaces, her modern chic designs draw inspiration from around the world, providing the range necessary for any type of clientele. Partner with Hunte to create a home interior that evokes joy and tranquility.
Elza B. Design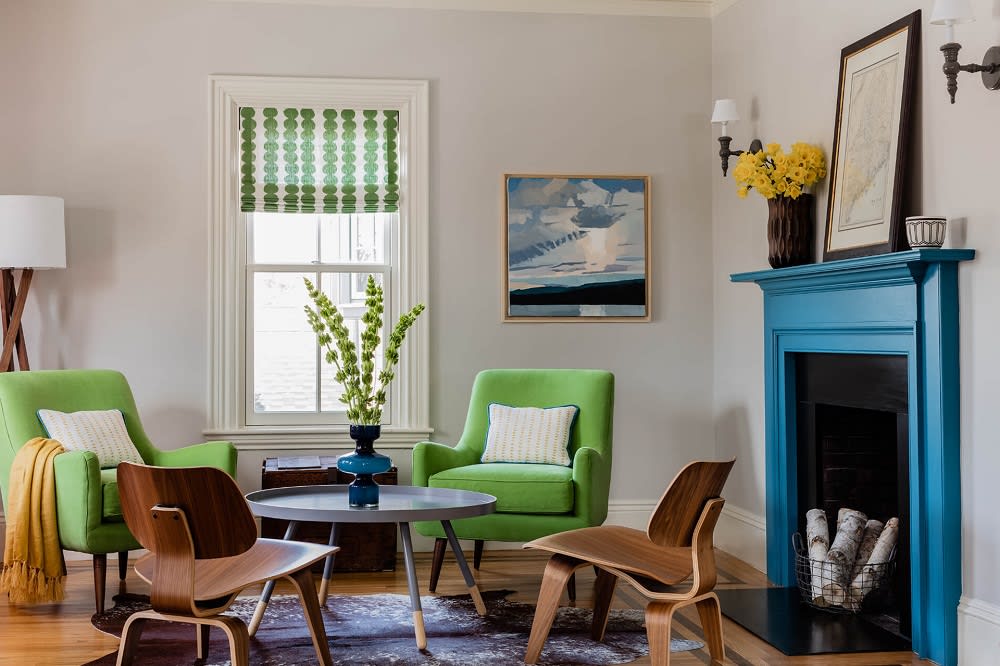 Photo courtesy of Elza B Design
Barbara Elza Hirsch at
Elza B. Design
provides her sense of style and experience to fashion the perfect home space. An award-winning designer, she believes that every journey matters, and as a result, is capable of working with a wide variety of clients, from small business owners to couples alike. After searching houses for sale in Boston, you can be sure Hirsch will make you feel heard and a part of the design process.
Hirsch's clients are a part of every step, from the initial calls to reviewing color pallets and fabrics to product searches and customization. With Hirsch and her team's keen eye for design, they ensure the home interior looks cohesive while still maintaining the space's functionality.
Anita Clark Design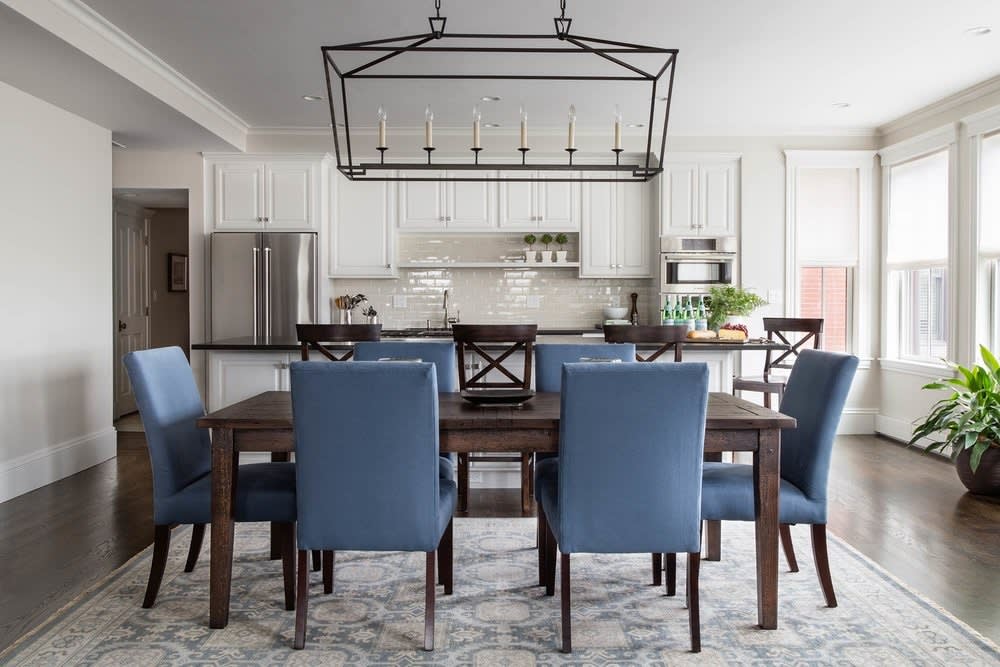 Photo courtesy of Anita Clark Designs
The high standards at
Anita Clark Design
guarantee that every detail is in place for their client's vision. Experienced in residential and commercial projects, Clark knows how to breathe life into her clients' homes while incorporating the elegant and timeless elements characteristic of her own designs.

Clark delivers a thorough interior design process, regardless of if you're just refurbishing or completely reconstructing. Your voice in preconstruction on your own unique goals and requirements shapes the way for future steps of interior design and decoration. Clark's project management sweats the big stuff like vendors, contractors, and manufacturers, so you can focus on realizing the vision you've always wanted.
Thayer Design Studio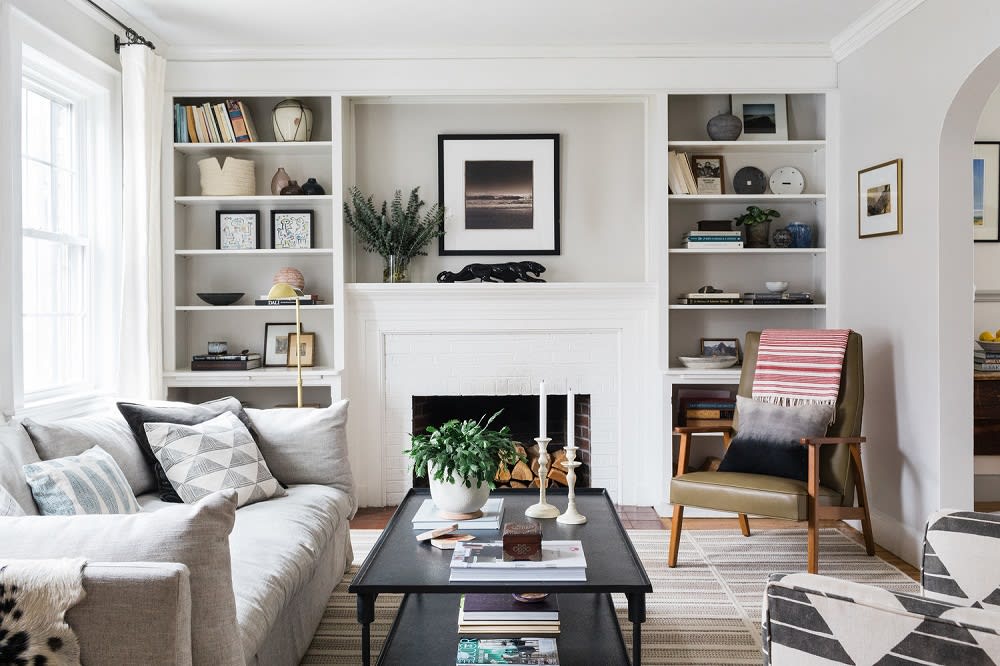 Photo courtesy of Thayer Design Studio
Meredith Thayer at
Thayer Design Studio
visualizes clients' styles while bringing in her own philosophy of modern aesthetics with traditional techniques. Her collaboration-oriented process, coupled with her knowledge of design and experience in the industry, equips her to transform home spaces into a client's dream.

Thayer's full-service process provides a guiding hand in renovations, room-by-room furnishing, and construction of residential and commercial projects. She brings out the story in each space, which leaves clients comfortable and happy in their homes.
Ready to choose a Boston interior designer?
Boston has several incredible and talented interior designers to choose from, and it's hard to go wrong with any of the eight options on this list. When searching for Boston real estate to personalize into a space of your own, contact one of the trusted local agents at
RE/MAX Destiny
to guide you through the process.
*Header photo courtesy of Elms Interior Design