Jamaica Plain
(known as "JP" by locals) is one of the liveliest and most diverse districts in Boston. Whether you're strolling Centre Street, taking in a beer tour, or visiting its many independent shops and boutiques, JP is an eclectic locale. The restaurant scene in JP, too, offers dozens of top-notch culinary adventures.
12 mouth-watering restaurants in Jamaica Plain
This bustling woman-owned eatery has rocketed in popularity every year since its founding by the Whisk pop-up team in Forest Hills. By day, the location offers all the coffee, pastries, and sandwich options you could want from a cafe (hint: try the low country breakfast sandwich).


On Wednesday through Sunday evenings, the Brassica Kitchen opens up into a full-service dining hotspot with locally-sourced and seasonal ingredients. The hospitality is casual and down-to-earth, but reservations fill up quickly, so make sure to plan in advance if you want to taste their award-winning fried chicken and sample the extensive tasting menu.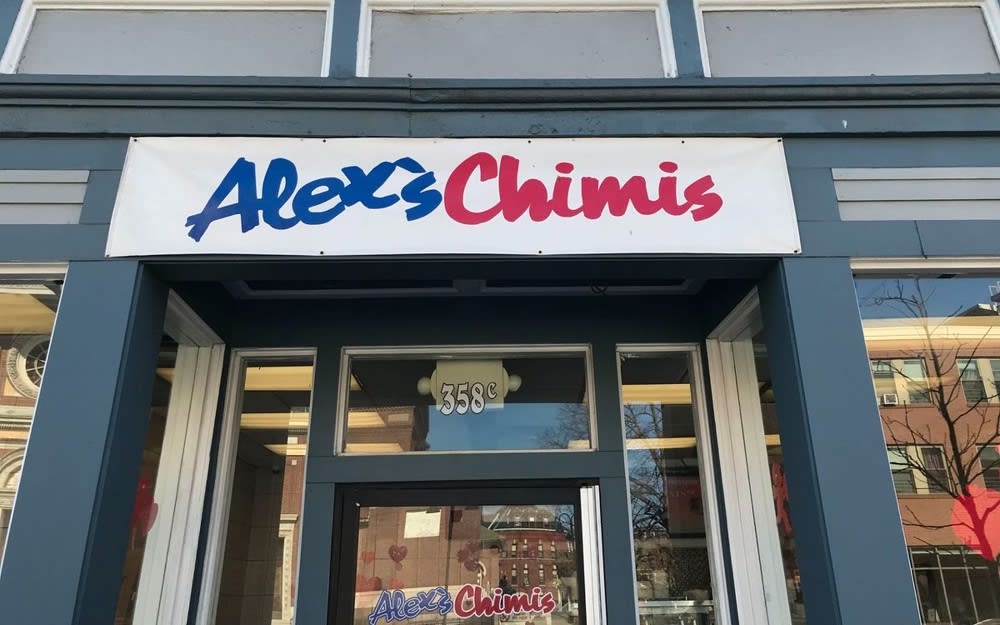 Photo Courtesy of Eater Boston
Situated right in the heart of Jamaica Plain on Centre Street, Alex's Chimis is one of Boston's most sought-after Dominican food dining reservations. Now that the restaurant has celebrated its 20th anniversary, locals are gushing all the more over its massive menu of authentic Dominican fare, including orejita (fried pig's ears), rotisserie chicken, fried plantains, and chicharrones. Ever since founder Alejandro E. Castillo emigrated to Boston with his family's local recipes in 1998, Alex's Chimis has continued to attract diners in search of true Dominican flavor.
If you're in the mood for authentic Scottish fare, drink, and atmosphere, The Haven is JP's ultimate dining locale. Takeout and online ordering are available, but The Haven offers very popular regular events like whisky tasting and singles meetups to liven up your evenings and spread good cheer from central JP.


Reservations for private events like birthdays, weddings, and graduations are welcome for patio dining, with a seating capacity of 65. Adults can indulge in their substantial Scotch and cocktails menu, while reasonably-priced brunch and dinner offerings like haggis, Scottish salmon, and chicken pot pie round out this thoroughly Scottish experience.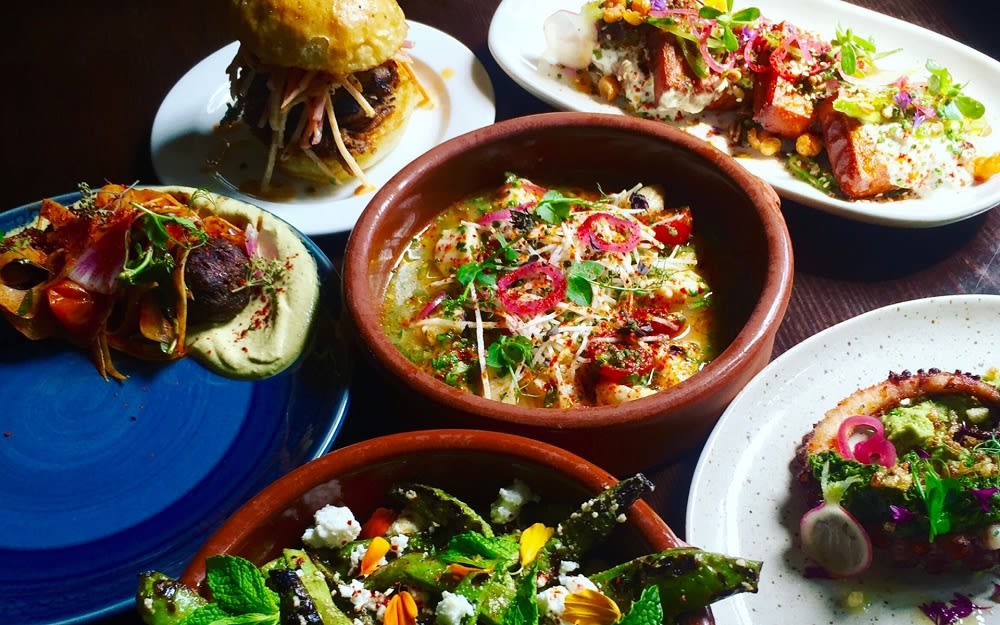 In a city as eclectic and forward-looking as Boston, and in JP, in particular, it would be hard to find a better example of fun-loving multiculturalism than Tres Gatos. As Boston's first full-service restaurant, bookshop, and music store, this three-part dining and shopping experience has a little something for everyone.
The menu changes regularly, the staff is friendly, and the surrounding neighborhood — where many houses for sale in Boston are located — is perfect for families and couples alike wanting to enjoy a night out. Stand-out recipes include a full tapas menu, spicy paella, charcuterie items like goat cheese and chorizo, and if you have room left, desserts such as churros con chocolate.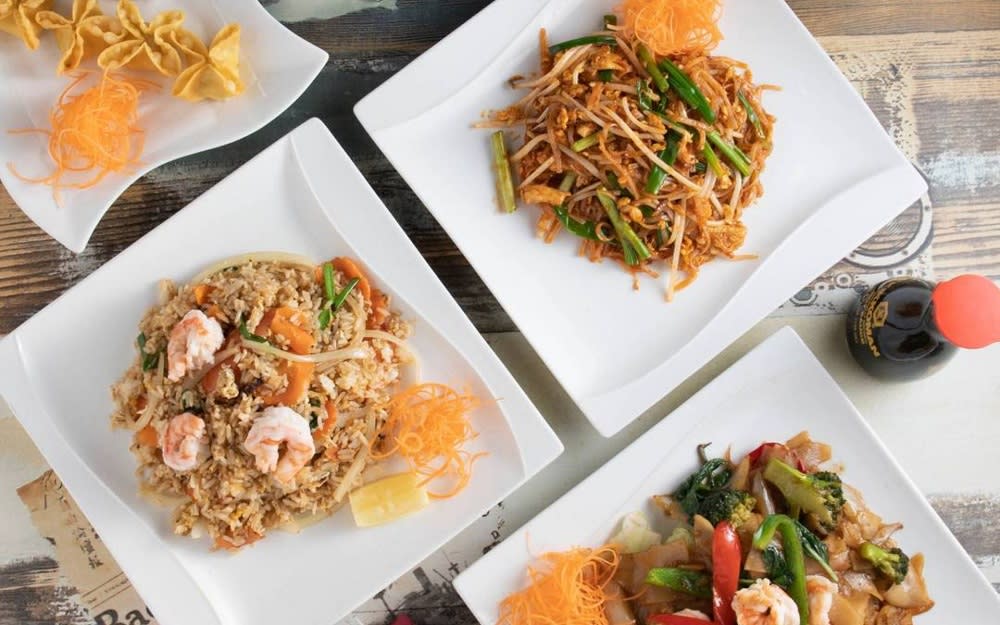 Photo Courtesy of Uber Eats
Authentic Vietnamese and Thai food is notoriously hard to find if you don't know where to look. Luckily, Jamaica Plain hosts one of the area's most distinctive southeast Asian dining locations. Noodle Barn has all the staples you're likely to find in traditional Asian dining, including pho, bun, and a huge assortment of crispy roll and tofu appetizers. But what puts Noodle Barn at the top of anyone's must-visit list are lesser-known but equally savory dishes like curry pot, Bahn hoi, and the Bahn mi sandwich. It's best to make reservations for evening visits, but locals drop in regularly during the day as well.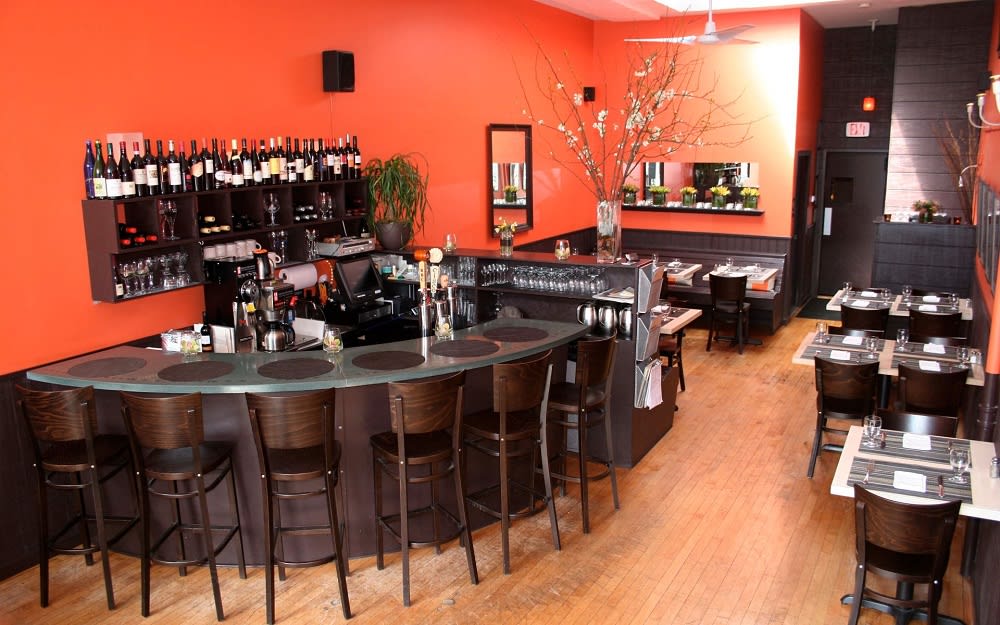 Proud JP restaurateurs Dan and Kristen Valachovic opened Vee Vee in 2008. Today, this longtime favorite hotspot continues to cook up some of the freshest, most seasonal American fare in all of Boston — and that's saying something.
Taking reservations from Tuesday through Saturday, Vee Vee is regularly booked full, so make sure to call well in advance. The dining-in menu is refreshingly brief, shining a spotlight on best-loved recipes like seared tuna steak, artichoke fettuccine, and gorditas with chili-lime butternut squash. The bar is fully stocked with wine, special release draught beer styled "Vee Brew," and more. Plus, don't forget the appetizer menu — their baby back ribs and crispy shiitake mushrooms are local favorites.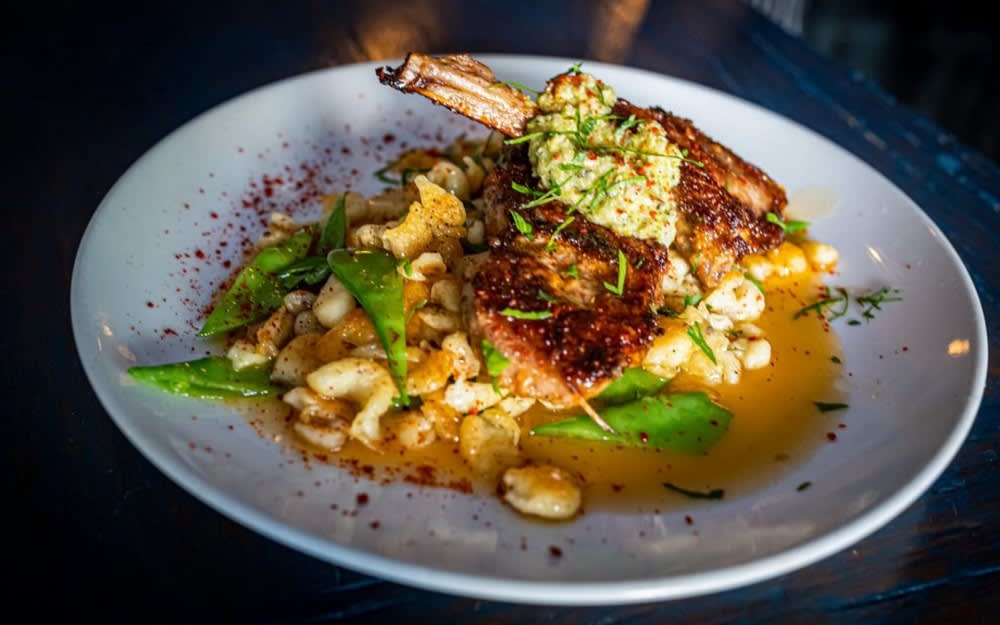 Since 2002, Ten Tables has grown from humble beginnings as a 10-table joint to a JP staple specializing in seasonal and hand-crafted food and cocktails with an eye on sustainability. Though the restaurant has expanded, it still offers an intimate and cozy ambiance for diners looking to enjoy a slowed-down, casual experience.
First, try the four-course tasting menu, which, like most of the menu, is available in a vegetarian option. What's more, the entree menu has a little something for every taste, from seared scallops to chickpea fritters and seared duck breast to house-made pork sausage orecchiette. At Ten Tables, the close-knit feeling of JP is closer than anywhere.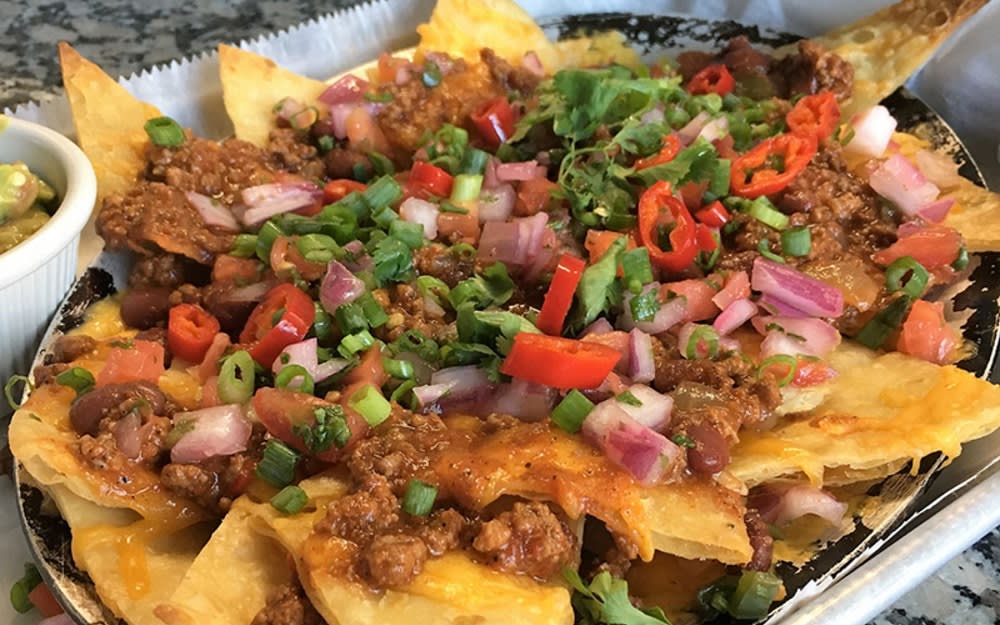 If you're looking to scratch an itch for comfortable American cuisine in a welcoming environment right in the middle of Jamaica Plain, 753 South might just be the place to go. This establishment offers a new yet familiar take on American comfort food, live music, and an open patio. Signature sandwiches like the lobster roll or Caprese sandwich are just as savory as St. Louis-style ribs, nachos, and their unique polenta goat cheese twinkie. The drinks list is just as impressive. Booking a reservation is always a good idea since 753 South only offers seating from 5–10 pm Tuesday through Saturday and 4–9 pm on Sunday nights.
Milkweed offers diners the be-all and end-all of JP dining excellence with a breakfast, lunch, dinner, and cocktail menu that's almost to die for. One of the most active and talked-about restaurants in Jamaica Plain, dinner reservations are usually necessary for you to grab a table behind the famous yellow door at Milkweed.
Sirloin mac and cheese and steak frites are some of the more familiar dishes, but if you're adventurous, locals recommend the shakshuka, falafel gyro, or the delle ave royale — a JP-exclusive take on the 6 oz. hamburger. If breakfast or lunch is more to your taste, try the fish and chips, barbeque steak tips, or a chopped salad made with seasonal produce.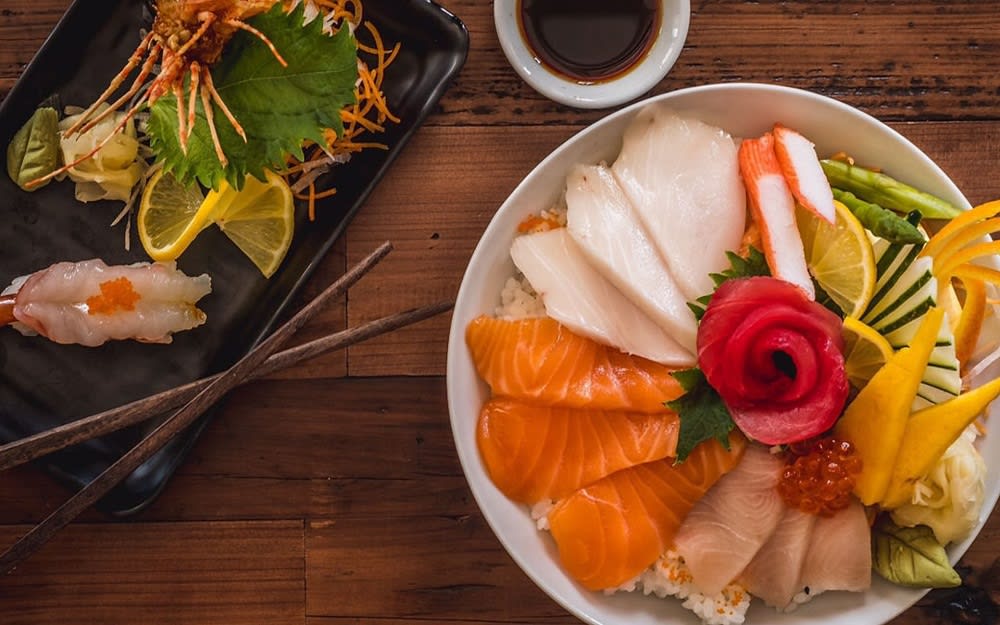 For those looking to taste some of the most authentic Thai food and sushi in Jamaica Plain, Sweet Rice JP should sit right at the top of your list. Located on Centre Street near the epicenter of JP, the menu at Sweet Rice offers a smorgasbord of regional Thai specialties. Appetizers like chicken satay and Thai chicken wings pair well with crispy duck, veggie dishes like the eggplant delight, or their large list of curries.
As far as sushi and seafood are concerned, Sweet Rice JP has you covered as well. Shrimp tempura, miso soup, nearly ten types of hand rolls, and a long list of chef's specials (like the scorpion roll and Key West roll) will get top marks from any sushi diner exploring Jamaica Plain.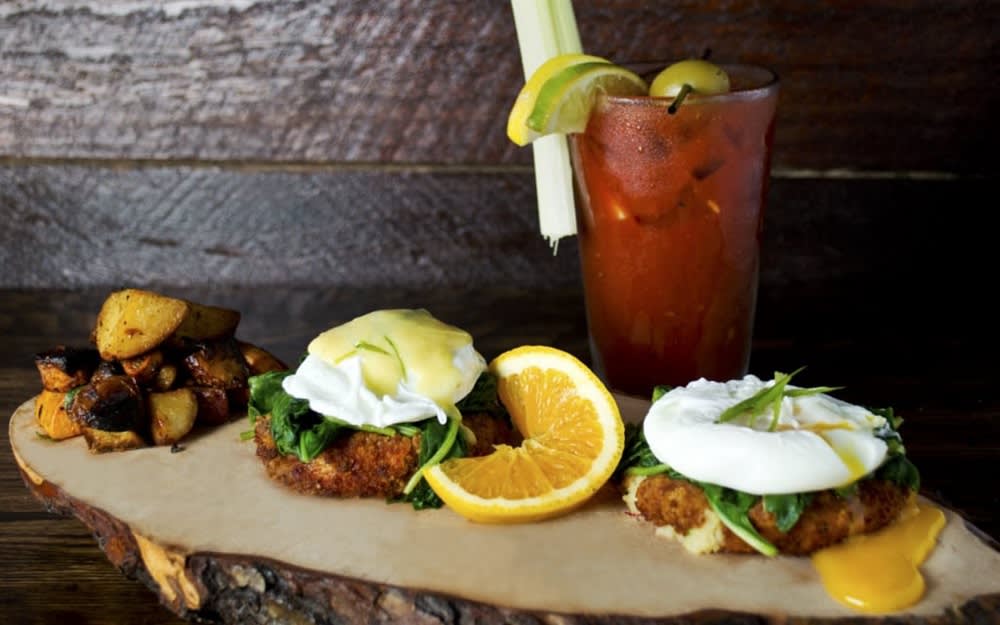 This beloved Jamaica Plain hotspot may be called a cafe, but take one look at the menu, and it becomes clear just how diverse their chefs' tastes and specialties truly are. First of all, the brick oven pizza has drawn acclaim and awards for years. Sample pies like the Buckeye (with root beer barbeque pulled pork), the Chestnut (with spinach and sun-dried tomato), or the special Dogwood (featuring artichoke hearts and prosciutto).
American favorites like the half-pound Angus burger, New England fish and chips, and "Chicken Under a Brick" are just a few more offerings that visitors can try at their leisure. Don't forget to reserve a table because while the venue is casual, seating fills up quickly and is especially difficult to secure for parties of six or more.
Sushi lovers and seafood fanatics of all ages have flocked to JP Seafood Cafe for years. Still, this Japanese/Korean restaurant has fine-tuned its fare to the point where you don't need to be a connoisseur to enjoy its ample menu. Try reasonably-priced appetizers like fried calamari or the steamed tofu before jumping into JP Seafood Cafe's dozens of sushi options.


Whether you prefer nigiri, authentic Japanese salads, maki, or noodle dishes like yaki soba and udon, you're sure to discover something new to taste — and come back again for more. Lunch is available from noon to 4 pm, and the dining-in hours run from noon to 9 pm at this popular and centrally-located restaurant, so be sure to call in advance to reserve a seat.
Looking for Jamaica Plain homes for sale?
This list is just the tip of the iceberg when it comes to exploring all that Jamaica Plain has to offer. If you'd like to learn more about restaurants, attractions, and houses for sale in Boston, JP, and the Greater Boston area, contact
RE/MAX
Destiny today.