The real estate market we came to know over the last two years is starting to shift. Sellers had all the power, but that dynamic is starting to move in favor of buyers. As inflation continues to rise, the
Federal Reserve has been raising interest rates
at a historic pace in an effort to tamp down inflation.
As the market shifts more in favor of the buyer, sellers will have to work a little harder than before to get multiple offers and trigger a bidding war that will give them an above listing price offer. The Boston real estate
market has cooled
, but there is plenty of activity and these seven strategies will help you increase the number of offers on your home.
1. Hire the right agent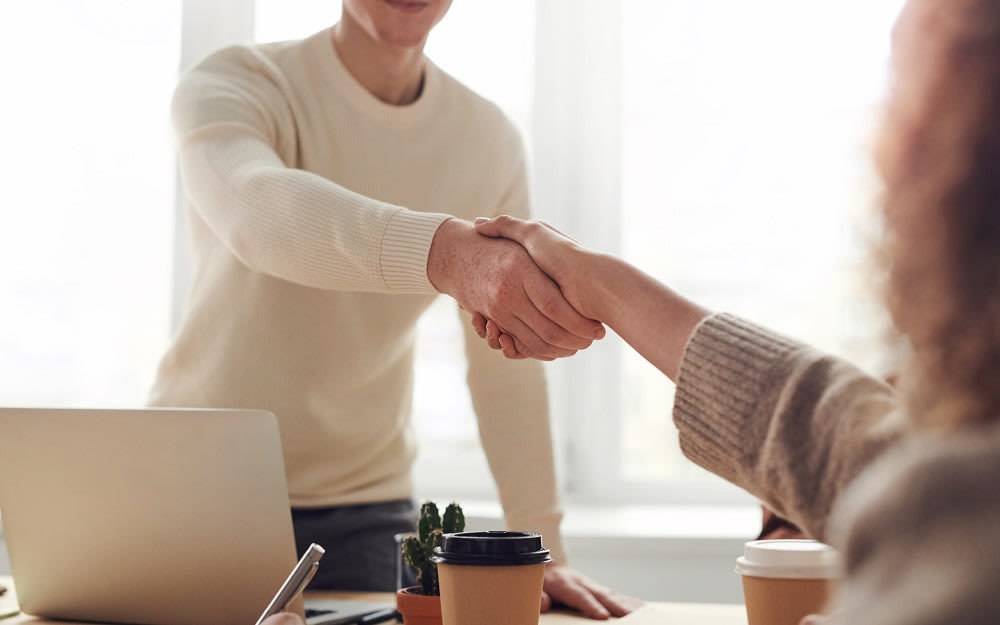 As the market continues to shift, it has never been more important to hire a qualified real estate agent. The right agent will expertly help you navigate these rapid changes and assist you in selling your home for the best price possible.
Two prime examples of this are understanding the comparable sales in your specific neighborhood, and developing and implementing an appropriate pricing strategy specific to your property. With the changing market, applicable properties with which to compare your home (also known as comps) may change quickly. A similar home to yours that sold six months ago (or even one month ago) may no longer be an adequate comp. The right agent will pair both this data and their experience to use these comparables to develop your pricing strategy.
Specific pricing strategies are more appropriate for certain situations and properties than others. Sometimes it is better to price low in hopes of getting multiple offers, while there are other times when a higher listing price is more appropriate. Again, your agent should use their expertise to help land on a pricing strategy that you feel comfortable with and that is most advantageous for your property.
RE/MAX Destiny is well-positioned to help you navigate the sale of your property. Our agents are seasoned in selling Boston homes and are ready to help you navigate the rest of this checklist in order to increase the number of offers on your home.
2. Pre-listing inspection
Now that you've selected the right agent, it's time to get your home in shape for sellers. A great first step in this process is a pre-listing inspection. Traditionally, buyers will have a series of inspections completed after their offer is accepted. This may uncover repairs and issues with your property that need to be addressed before the seller is comfortable or even allowed to close on the home. If you are able to complete these inspections ahead of time, you can make them available for buyers showing them that you are serious about the sale and committed to making the sale as smooth as possible.
This will also make you aware of any of the aforementioned repairs and issues and give you a jump start on getting your property in top shape. Keep reading for Re/Max Destiny's tips on how to achieve that.
3. Pre-sale renovations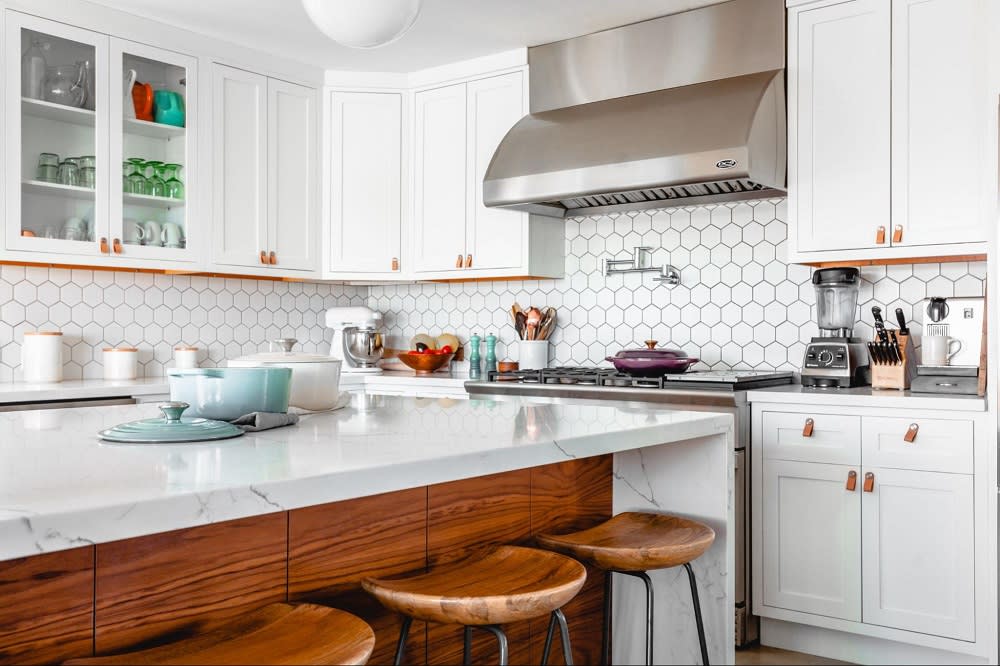 As we have mentioned, the market is shifting and buyers now have more options than they did a year or even six months ago. With more options, they will expect properties to be in great condition, and potentially even move-in ready. That means you may need to complete some repairs and renovations on your home in order to generate multiple offers.
Starting with your pre-listing inspections, make any repairs to the basic elements of the home like the plumbing, electrical, appliances, and the heating and cooling system so they are in proper working order. Having these done up front will again help to streamline the buying process and will be attractive to buyers knowing they won't have to navigate this later.
In order to elevate your home even further, consider a few cosmetic renovations that will help to bring your home up to current trends and standards. Modest kitchen and bathroom renovations tend to have the
highest return on investment
. Upgrades that will make a big impact include cabinetry, flooring, countertops, tile, appliances, lighting, and paint.
Another upgrade that will help to catch buyers' attention is to refresh landscaping and the exterior of your home to elevate your curb appeal. These fixes can be simple, or more involved depending on your budget and the current state of your home. For example, consider updating your address numbers, improving exterior light fixtures, or a fresh coat of paint on your front door.
Your agent can help to advise you on what current buyers are valuing in today's market. RE/MAX Destiny is well-qualified to help you with this.
4. Cleaned from top to bottom
Now that you've completed some renovations to make your home competitive on the market, you'll want to thoroughly clean your home to show off all its best features. This seems obvious, but there are a few areas that are commonly overlooked and cleaning (or hiring a professional to clean) these areas will push your listing over the top.
Some of these areas include window washing and roof cleaning. Make sure your landscaping is tidy as well. Trim your trees and shrubs, particularly around your entryway. Keep your lawn mowed frequently, especially on showing days.
5. Staging
While you of course love your furniture and decor, staging your home allows for the incorporation of contemporary interior design trends or specific furnishings that will bring out the best in your home. Staging can help the buyer to picture themselves in your home. In fact, the
National Association of Realtors recently shared a survey
where 82% of buyers' agents said staging a home made it easier for their clients to visualize the property as their future home. More buyers who can see themselves living in your home means more offers!
6. Professional listing photos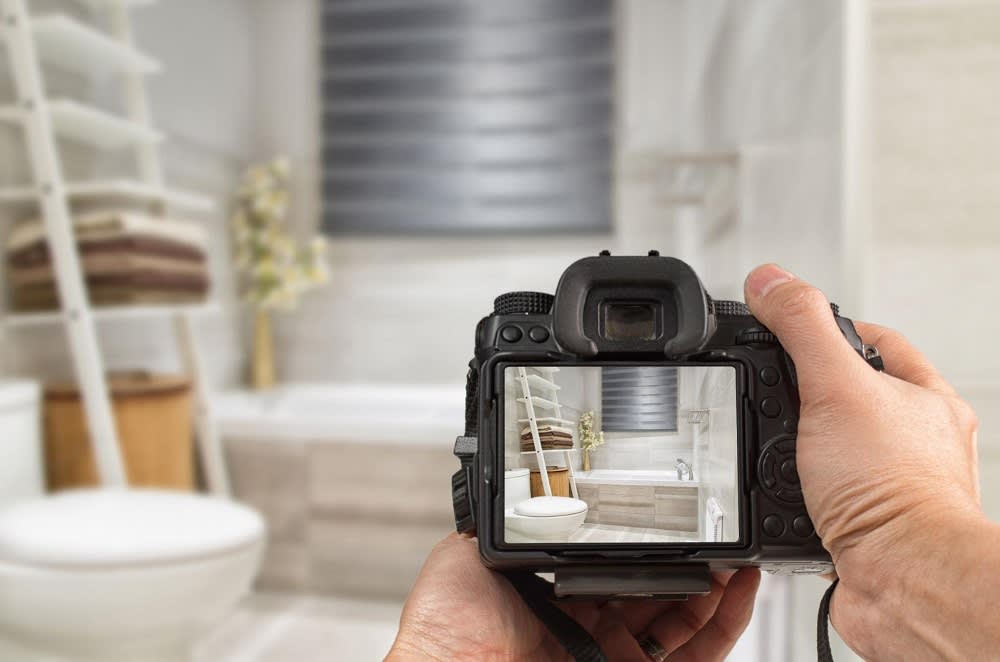 By this stage, you've put a lot of work into your home from repairs to renovations to cleaning and staging. You'll now want to showcase this work and your beautiful home in the best light (literally!) to catch the attention of buyers. Professional listing photos are a key component of marketing your home. In addition, consider having a 3D walkthrough developed to make your home even more accessible to potential buyers.
Your real estate agent will help you to arrange and execute these materials. RE/MAX Destiny has a number of professionals that we work with to best showcase our clients' properties.
7. Marketing
As we just hinted at, marketing is the final element to generating attention and several offers on your home. Part of that is taking those top notch photos and getting them in front of potential buyers and their agents.
In addition, an experienced agent, like those at RE/MAX Destiny, will have some more advanced marketing strategies like premarketing (where allowable and appropriate), scheduling back to back showings to create a buzz between buyers, and setting a deadline for buyers to submit offers.
While sellers can easily feel discouraged with the current shift in market conditions, do not despair! There is still plenty of opportunity to get a great price for your piece of Boston real estate. We hope we have provided you with some strategies to help increase the number of offers on your home and we hope you'll consider working with us at
RE/MAX Destiny
!