When buying and selling luxury real estate, understanding the market can be intimidating if you are unfamiliar with the process. After facilitating countless real estate negotiations in the greater Boston area, the
team at RE/MAX Destiny
is well-equipped to answer your pressing questions about real estate. Find the answers you need from us before taking the first step to buying or selling your home.
What are the Requirements for Becoming a Real Estate Agent?
In order to become a licensed real estate agent, professionals must acquire formal training and earn qualifications in the industry. There is a lot of interest in becoming a real estate agent because an estimated 17,000 Americans enter search terms for
how to become a real estate agent
into their favorite search engine every month.
The specific requirements that one must meet will vary by state, but there are some general steps that are quite common no matter which state you reside in. Those steps include:
Real Estate Pre-Licensing Course - This is a course designed to teach prospective real estate agents about the various aspects of the job. It is also useful in helping them understand how to obtain the qualifications that they require in order to join the program. A pre-licensing course can be extremely useful because it gives people a window into the life of a real estate agent. They may use the information that they receive there to determine if this career path makes sense for them.

Licensing Exam - Once the course is in the rearview mirror, it is time to start thinking about the licensing exam that you will have to take. The licensing exam is a way to test the skills of those who would like to become real estate agents. It helps ensure that only those who are qualified are able to get licensed to sell real estate. There are approximately 2 million licensed Realtors in the United States.

Activate The License - After passing your exams, you will need to activate your license to let the public know that you are a licensed realtor with availability for clients. Although you passed the exams, you cannot legally sell real estate without first activating your license.

Join A Brokerage - You have your license ready to go and activated, and you have passed all of your exams. The only thing left to do is join a brokerage so that you may begin to practice your trade.
These are all steps that are generally followed by every state. Certain states may have a few additional requirements, but you can expect that you will at least have to deal with these steps if you are interested in becoming a licensed Realtor.
How Long Does it Take to Become a Realtor?
RE/MAX Destiny real estate agents
take about 4 to 6 months to go from completely unlicensed to fully licensed and ready to practice their trade. The exact amount of time needed to become an agent depends upon the abilities of the individual to learn the course material and pass their exams. It also varies slightly depending on where they go to obtain this information. Some training courses are designed to take a little longer than others. That said, most agents are able to complete all of their coursework within 6 months or less.
What is the Housing Market Looking Like Currently?
The current state of the housing market is a topic that is top of mind for most people. They want to get a sense of the market so they can decide if it is a good time to buy or sell a home, and also to decide if it might be the right time to get into the real estate business themselves.

There are a variety of factors all coming to a head in the housing market at the same time right now.
Bankrate
reports the following:
"The biggest trends to watch this quarter are around mortgage rates and home pricing. Both rates and prices are expected to rise, but quickly increasing mortgage rates should put pressure on property price growth to slow somewhat."


Does this mean that the housing market is slow and that people should back away from it at this time? Absolutely not! While there has been speculation that the housing market would cool at least somewhat from the white-hot growth rates that it has been experiencing over the last few years, the market remains strong. With low inventory, it's certainly still a seller's market.


Double-digit growth rates in both 2021 and the earliest parts of 2022 have made housing a very lucrative investment for homeowners in recent years. Even as the Federal Reserve begins to raise interest rates, there are many markets where housing prices are continuing to rise or at least stabilize to some extent.


Right now is still a very exciting time to get involved with the market, and it is still a great time to buy or sell Boston real estate.
Are People Still Getting Easily Approved for Mortgages?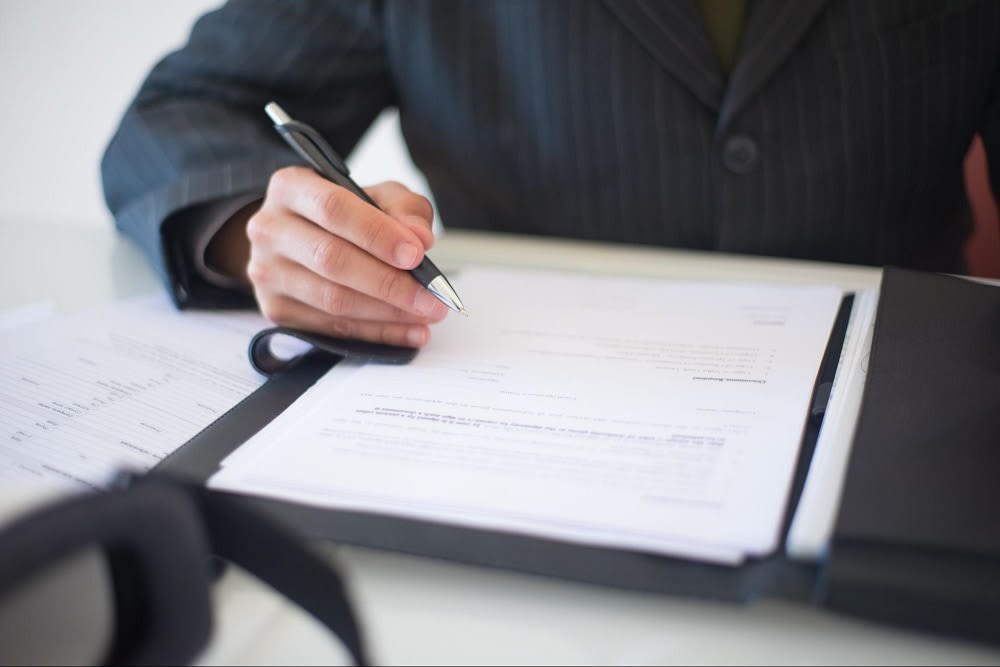 There was once a time when almost anyone could walk into a mortgage office and walk out with approval for a very large mortgage. Those days of simple approvals with no credit checks and no work history checks are a thing of the past. The housing crisis of 2008-2009 and the subsequent legislation that was passed in its wake put an end to mortgages for everyone. However, there are still many people who are getting approved for mortgages when they come into the offices of an experienced, well-connected agent who knows how to get them approved.
What a new client will need to do is come into the office prepared to go over their financial history, their work history, and any other relevant details about their background that could help get them approved for a mortgage. For example, if a client is currently employed in what is considered a professional career (doctors, lawyers, veterinarians, pharmacists, etc.), they may qualify for special financing on their mortgage. Additionally, military veterans are also able to access certain types of loans that are not generally accessible to the public as a whole. This is very important, as it can ease the burden that some face when they are trying to apply for a mortgage and worry about their chances of approval.


RE/MAX Destiny realtors can walk clients through their various options to see if there are any special programs that they may qualify for that they should know about. There are some
easy-to-use features
on RE/MAX Destiny's website regarding mortgage approvals. RE/MAX Destiny also has an in-house mortgage representative,
Jason Danowski with Motto Mortgage
, who partners with clients to explore lending options. Jason has been a leader and contributor in the lending industry for over 20 years.
What Kind of Income do Real Estate Agents Make?
The range of income that a real estate agent can make will vary wildly depending on multiple factors. A few of the influences that weigh in on how much a real estate agent can make include:
Their Personality - An excellent real estate agent who is well-suited for the job will tend to do much better than someone who lacks the outgoing personality traits necessary to do well in this line of work.

Their Market - The market that an agent operates in will have an impact on how much money they are able to bring in. This is the case because the market dictates the prices of the homes that the agent gets to sell, and that will dictate how much commission they are able to make.

The Economy - There is little that an agent can do if the economy takes a nosedive and people aren't as prone to buying homes as they were before. This is a factor that is outside of the control of the agent, but it can have a big impact on their earnings.

How They Market Themselves - Real estate agents need to put their names and information out to as many people as they possibly can in order to get their name out to the broader market. If they aren't doing a steady job of this, they won't be able to attract the clients that they require to keep their business afloat.
All of these factors contribute to the bottom line for agents. Right now, Indeed.com pegs the
average annual salary for a real estate agent
at $94,031. That is a very healthy salary, but keep in mind that this is the average. There are many who are earning well above or below that number. Additionally, keep in mind that the salary may arrive in lumps. An agent can easily make $20,000 one month and next to nothing next month. It is seasonal, and agents are wise to budget their earnings accordingly. That said, this can be a very lucrative career for those who plunge fully into it.
What can a luxury real estate agent do for you?
If you're interested in buying or selling real estate, it can be difficult to determine if it's best to work independently or hire an expert. A luxury real estate agent with local expertise and good connections can bring invaluable skills and make your experience seamless.


A high-quality agent can research listings on your behalf, show homes that fit your qualifications, negotiate for you, and celebrate with you once the ink is dry. When selling, a top real estate agent can advise you on repairs to make before listing the property, show your home on your behalf, organize offers from buyers, and get you the best profit on your sale.


Get a better deal and get your time back by working with the experienced luxury real estate agents at RE/MAX Destiny.
Contact us today
for an expert advocate when buying and selling in the Boston luxury real estate market.