The city of Boston is the capital of the state of Massachusetts and is the most populous city in the entire state. Its area covers about 89 square miles, and 657,647 residents call it home. Nearly 23 million tourists arrive in the city nicknamed "Beantown" each year.
The city is host to
35 colleges and universities
, many world-renowned. They include the Berklee College of Music, Harvard University, Boston University, and Massachusetts Institute of Technology, which are just a few of the esteemed institutions that attract hundreds of thousands of students from around the world.
Sports lovers can take their pick from any one of the five major professional sports teams to cheer on: The Boston Red Sox baseball team, the Boston Bruins hockey team, the Boston Celtics basketball team, the New England Patriots football team, and the Revolution soccer team all proudly represent Beantown.
Arts and culture start with the many venues for live concerts, circuses, and ice shows that pepper the city. The New England Aquarium, Museum of Fine Arts, Isabella Stewart Gardner Museum, and Institute of Contemporary Art are perennially popular attractions. The economic base stems from finance, professional and business services, IT, and government activities.
Despite Boston's big-city metropolitan status, it has plenty of viable neighborhoods for first-time buyers.
Best Boston neighborhoods for first-time homebuyers
Jamaica Plain
A family-friendly community known for its parks and playgrounds,
Jamaica Plain
has become an increasingly popular place for new parents leaving Boston. With a median home price of $749,000, according to Realtor.com, the neighborhood is more affordable than nearby Brookline and Chestnut Hill, without losing high-quality schools or walkability. Only 30 minutes from downtown Boston, Jamaica Plain also remains an easy commute from Boston.
Browse homes for sale in Jamaica Plain
.

Danvers
Danvers is a neighborhood of about 27,000 residents that's close to the Crane River and several parks and green spaces. New residents will pay a
median home price
of $510,000. Once you've settled into the home you bought in this Boston real estate market, you can celebrate with a fresh, homemade salad and hoagie made with local fresh produce and ingredients from the weekly Danvers Rotary Farmers' Market. Afterward, walk off your lunch along the Crane River or check out the new bestsellers at the Peabody Institute Library.
Browse homes for sale in Danvers
.

Salem
Peabody Essex Museum, Image courtesy of Wikipedia
Salem has a population of about 42,000 residents and is infamous for the Salem witch trials of the late 1600s. This historic oceanside town has both detached homes as well as Boston condos for sale, and the median home price is about $304,000. The primary industries are tourism and arts and crafts. Music lovers can take in the sounds at the Salem Jazz and Soul Festival. Also on tap is the artwork on display at the Peabody Essex Museum, which holds the distinguished designation as being the oldest continually operating museum in the country. The museum was established in 1799. Shopping enthusiasts can stroll through historic downtown and enjoy local boutiques, galleries, and unique restaurants.
Browse homes for sale in Salem
.

Quincy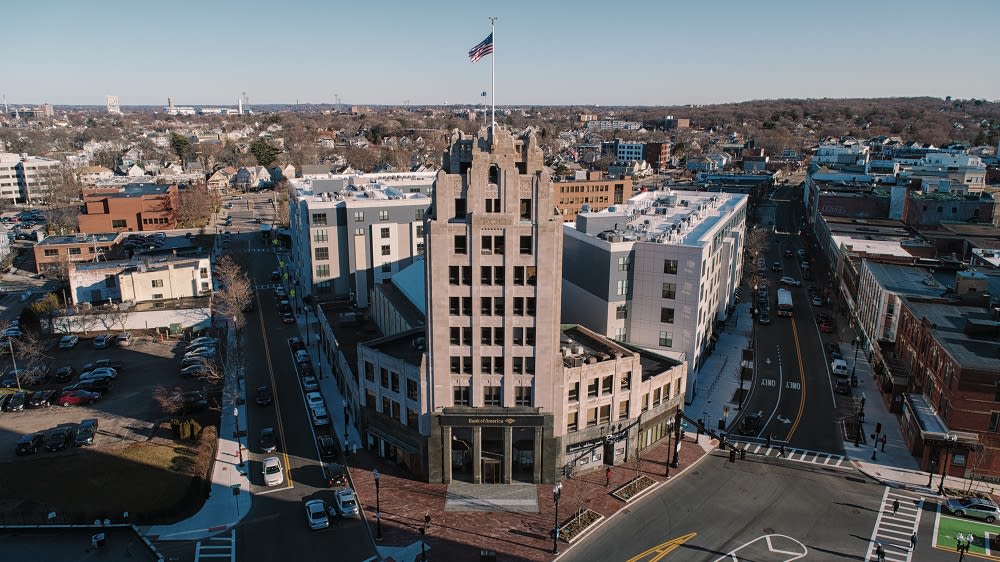 Pronounced "Quin-zee" with a soft "z," the population of this coastal town just south of Boston is about 94,000 strong, and its median home price is
less than $700,000
. Quincy is known as the "City of Presidents," as John Adams and his son, John Quincy Adams, were both born there. Dunkin' Donuts and the Howard Johnson hotel chain were founded in Quincy. History buffs will enjoy the Adams National Historical Park and the USS Salem and United States Naval Shipbuilding Museum. With so much culture, it perhaps comes as no surprise that Quincy also has highly rated schools.
At the same time, adventure lovers can book fishing charters in Boston Harbor or visit Stellwagen Bank National Marine Sanctuary in hopes of spotting whales and other precious wildlife. The area is also good for first-time investment buyers with properties like
319-321 Granite Street
, a multi-family property near parks, cafes and historic landmarks.
Browse more homes for sale in Quincy
.

Somerville
Top-notch schools, trendy restaurants and an easy commute to the heart of Boston have made
Somerville
a popular option for first-time homeowners, despite being less affordable than some of its neighbors. Realtor.com reports a median listing price of $870,000. Residents of Somerville also love its walkability, plentiful parks and charming cafes. Investment buyers have attractive options in multi-family homes like
125 Elm Street 123
or
471 Medford Street
.
Browse all homes for sale in Somerville
.

Malden
A charming area popular with nature enthusiasts, Malden offers convenient access to Boston. Residents can reach downtown in less than 15 minutes on the T, or drive in less than 30 minutes. With a median listing price under $600,000, according to Realtor.com, Malden is an attractive option for first-time homebuyers. Inventory ranges from renovated condos like to single-family homes.
Browse all homes for sale in Malden
.
Looking for your first Boston home?
The Realtors at
RE/MAX Destiny
understand the Boston real estate market and are indispensable in helping you find your starter home.
Get in touch
to start the conversation toward becoming a first-time home buyer.