The process of preparing to sell a home is rarely straightforward. Location, curb appeal, and many other factors contribute to the calculus and long-term project of selling a home effectively. But in Cambridge, Mass., typically one of the most attractive areas for homebuyers, upgrading your home for sale doesn't need to be difficult. Read on to learn more about how homeowners are getting houses for sale in Cambridge ready to sell fast.
Find out what your home is worth now
!
Insulate the attic for the winter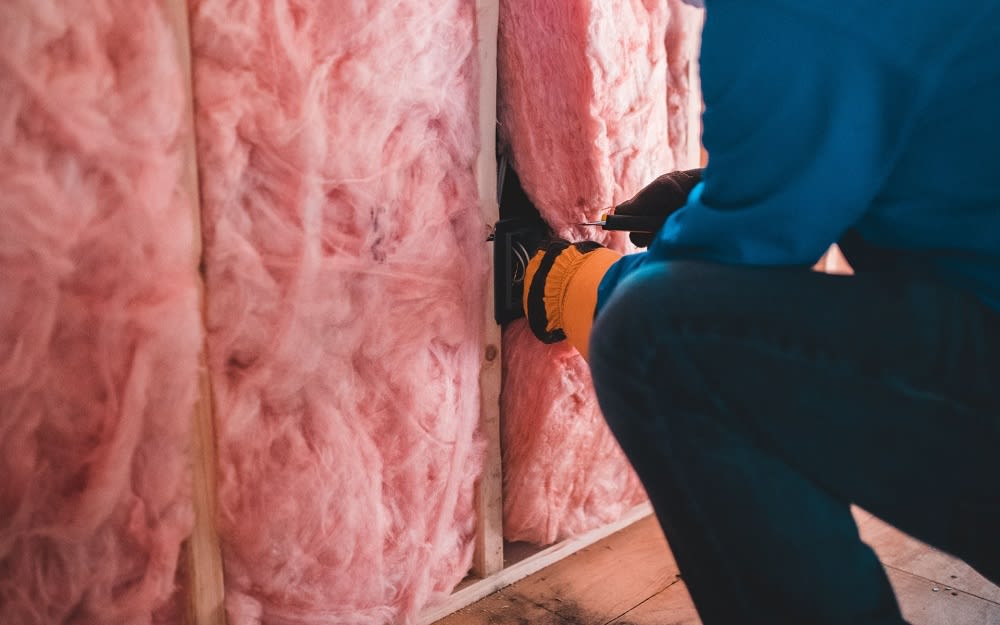 Massachusetts winters are famously extreme, so it's important to spend some time ensuring that your Cambridge home has a fully-insulated attic to drive off the January chill. If you're not certain that your home's attic is properly insulated, you could be unwittingly losing hundreds of dollars on utility bills.
Luckily, insulation is as inexpensive as ever. On average, products like fiberglass batting only cost around $0.64–$1.19 per square foot. Installation is an easy DIY project, too, but make sure that you at least ask a professional at your local hardware store about your plans and whether you're purchasing the ideal type of insulation for your home. Buyers usually want to know all about
the home's insulation
before purchasing houses for sale in Boston, Mass., so you'll have a huge advantage if you can provide current documents to back up a recent installation in the attic.
Add greenery and landscape the yard
In a city like
Cambridge, Mass.
, the up-and-down seasons often dictate how the outdoor scenery and landscaping around your home looks. In response to heavy summers and winters, Cambridge, Mass. residents usually understand and appreciate just how attractive a home can appear when there's evidence that the owner has put a few hours into their greenery.
Homebuyers likely will notice the difference between landscaped and unfinished yards even more acutely.
It doesn't take much to lend a pop of color, point of interest, or striking pattern to your yard. For a few hundred dollars, it's easy to plant a variety of
perennial plants
that are native to Massachusetts and return every year with fresh colors and scents. Some examples are:
Hostas
Daylillies
Peonies
Black-eyed Susans
Planting a few young trees in the front yard is another simple fix that can draw a prospective buyer's eye to healthy areas of your landscape. Some trees that are both popular and native to Cambridge include:
Easter redbud
Northern red oak
Red maple
London planetree
Littlelead linden
These specimens are hardy enough to withstand harsh Cambridge winters with minimal upkeep while they shade the yard, sidewalks, or garden in the summer. Adding a small vegetable garden to the backyard is another good way to both upgrade your home's outdoor look and also attract helpful insects and birds every spring.
Scrub carpets and improve flooring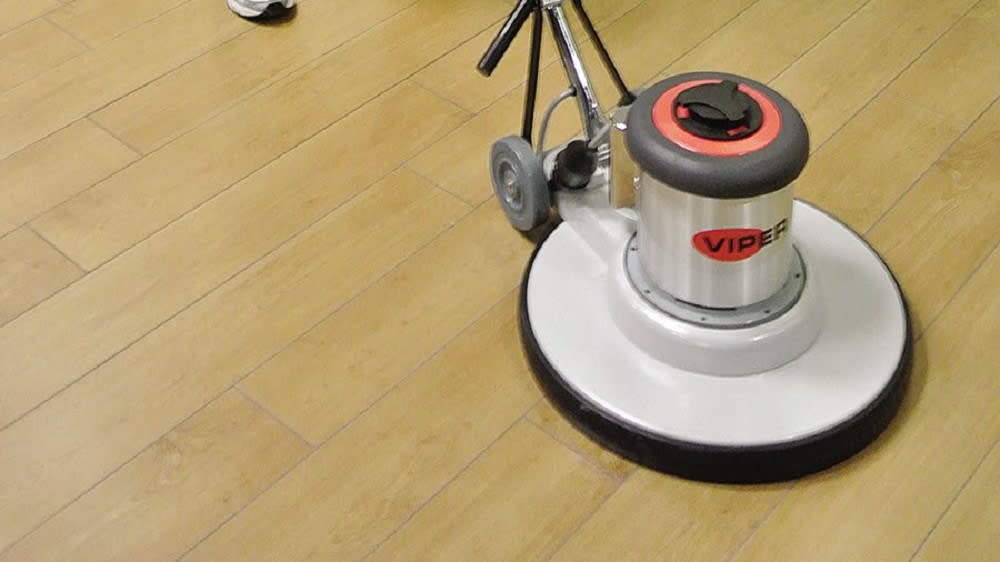 Nothing drives prospective buyers away faster than outdated, stained, or scuffed flooring. Fortunately, the solution is easy. Professional carpet cleaners are relatively inexpensive to hire for an afternoon. In general, you'll want to instruct the pro cleaner to concentrate on high-traffic areas like bedrooms, hallways, and living rooms in order to clean up spills and everyday stains that tend to stand out to buyers.
Wood flooring, if you have it, should also be a part of your cleanup routine. Mopping and sweeping the wood surface is a must, but you can go the extra mile to impress buyers by renting a wood floor
buffer machine
for a weekend, an easier way to bring back shine to the surface. Plus, buffer machines are easier on your back and legs than manual floor cleaning. Alternatively, for small scratches in wood, you can purchase a basic blending pencil or stain marker to cover up such blemishes.
Repaint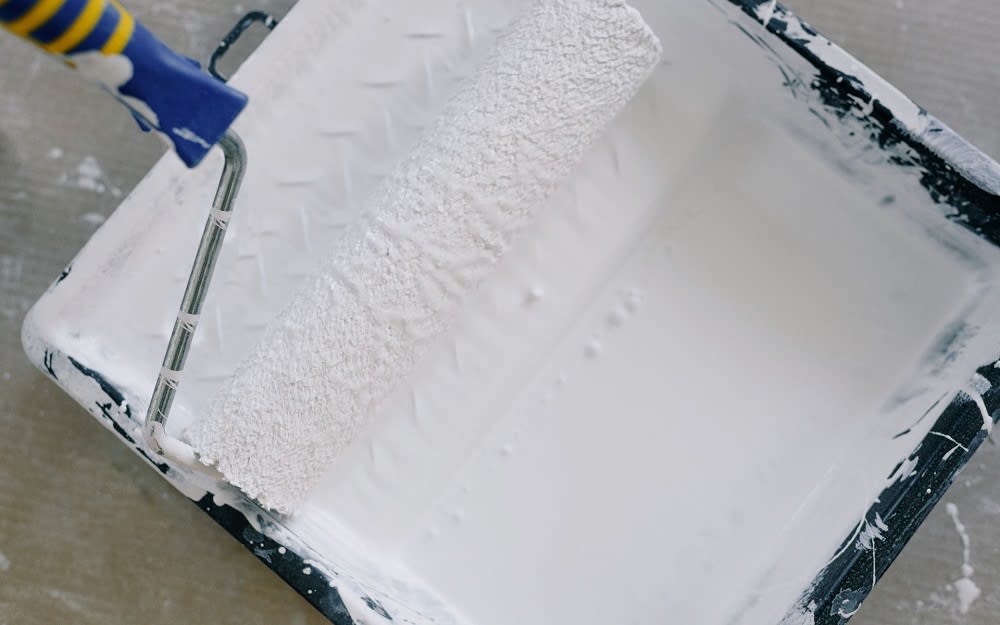 Interior paint colors seem to come in and out of style at the drop of a hat. A cool, dark bedroom color may no longer be as appealing to buyers as a warmer palette, or vice versa. That's why it's always a good idea to invest in a few gallons of
modern paints
like wheat yellow or lighter off-whites and grays in order to attract the widest range of buyers.
Repainting interior walls and ceilings are an effective way to cover up unsightly marks, scratches, or imperfections left by previous owners. Fresh paint also fills the home with a pleasant, mild scent that instantly upgrades your home and masks any malingering odors. Always check with your local paint provider or hardware store associate before buying a dozen or so gallons because they likely have some tips and tricks for you to make the most of your chosen color. Depending on the size of your home, painting the interior can take as little as two or three days, so there's an upside if you decide to invest in a fresh coat and primer.
Focus on the kitchen and counters
The kitchen is one of the most-visited areas of any home, whether you live in Cambridge or elsewhere. Replacing or repairing damaged, cracked, or discolored counter spaces in the kitchen is an easy fix that can bring the kitchen walls, tiling, floor, and appliances together into a cohesive whole. Marble, imitation backsplashes, or stone counters are higher-end solutions to the problem of upgrading your kitchen, but
affordable options
like butcher block and laminate brighten up your cooking space with little effort. Many buyers consider the kitchen a statement room that defines the look and feel of the home, so a simple renovation can encourage buyers to step up and make the purchase.
Refresh lighting and fixtures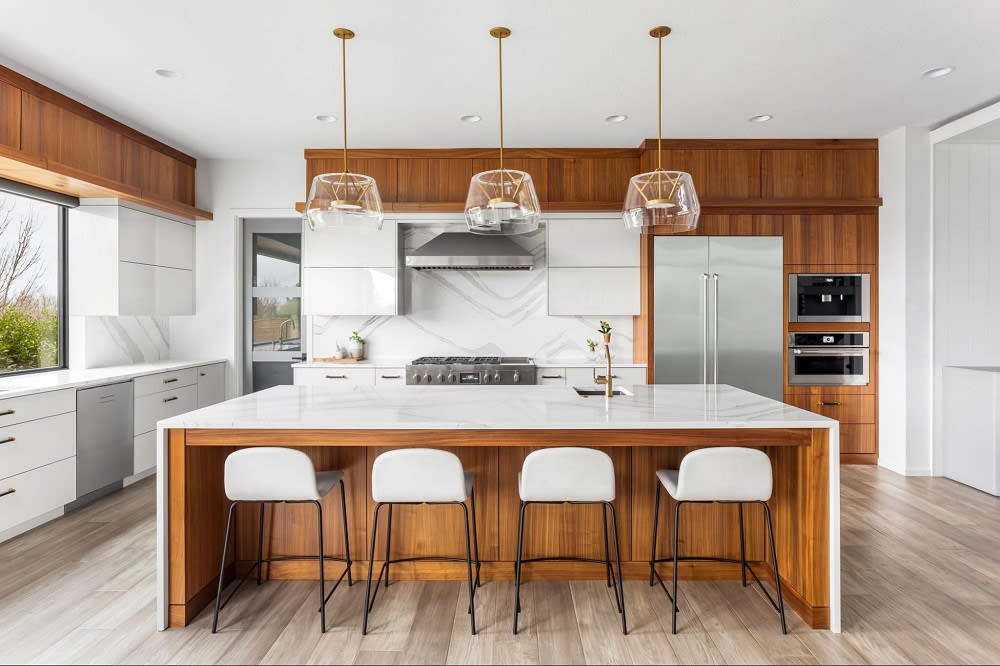 Without warm and modern lighting, a home can morph from a beautiful daytime property to a dark, uninviting nightmare. With that in mind, consider updating your lighting fixtures. Again, you'll want to consult a professional at your local hardware store about the
best fixtures to suit your home
before going all-in with metals and colors that could clash or feel dated. For instance, brass lighting fixtures were highly popular in the '80s and '90s, whereas today's interior decorators more often opt for copper, oiled bronze, or chrome accented pieces. In any case, it's worth your time to learn more about modern lighting, especially because you don't want to accidentally replace existing fixtures with ones that are lateral moves.
You can cut costs by minimizing large statement fixtures in areas like stairways or communal spaces and also by buying from discount or used retailers. Replace one- or two-bulb fixtures with three-bulb models as well. Just make sure you hire an electrician if any fixtures require wiring, and get help if you're in any doubt about installing new products.
Remove your personal footprint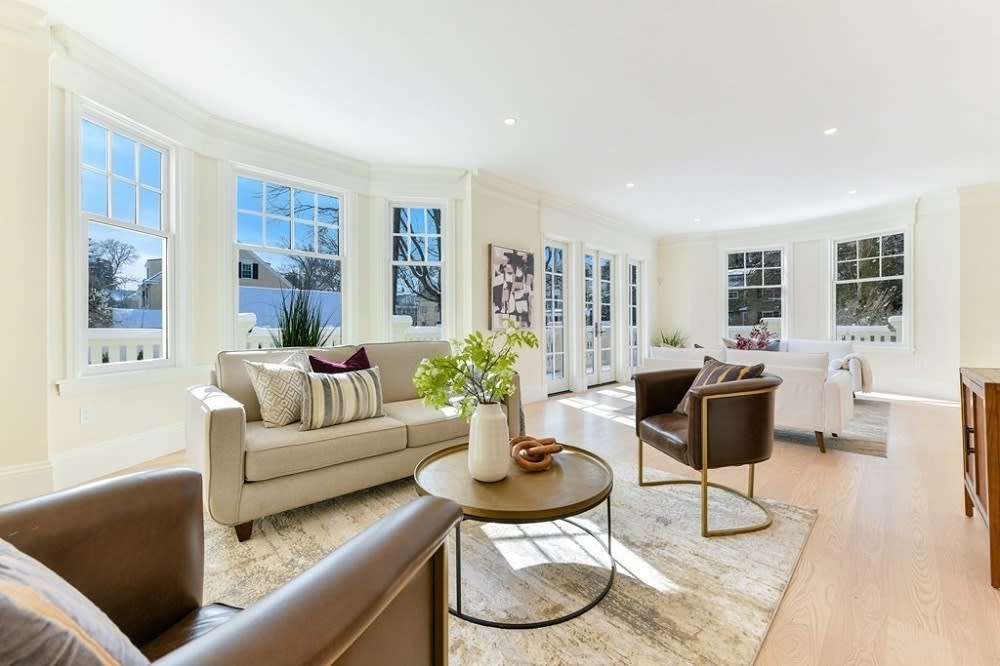 Cambridge, Mass. is home to some of the most historic buildings and residences in the U.S. Since Cambridge is one of the oldest neighborhoods on the East Coast, many homeowners in the area have been living in the same home for decades, generations, or even centuries. Even so, when selling a home, it's important to take your and your family's personality out of the picture. Buyers want to imagine themselves in the living space, so it's vital to remove anything that might remind them of previous owners. There are several ways to approach this task:
Clear bedroom and living rooms of personal objects, leaving only basic items like tissues, lamps, or clocks;
Remove artwork that belongs to family members or loved ones;
Discard family photos from shelves and walls; and
Get rid of personal hygiene items in bathrooms or closets.
Clear out closets and cabinetry
Speaking of closets, these essential recesses of the home represent yet another area where homeowners can add a lot of style with relatively little effort. Start with the hardware. Replacing doorknobs, damaged shelving, and sagging cabinets can boost your home's appeal, especially for detail-focused buyers. For instance, you can take 30 years or more off the design of your home simply by swapping outdated wood or brass handles with more modern choices like silver nickel.

If there are plastic or particle board components hiding away in linen closets or basement cabinets, now is a good time to replace them. In just a day or two, you can install brand new knobs and matching handles throughout the house and impress more buyers all by yourself.
Ready to list your Cambridge real estate for sale?
Upgrading your Cambridge home can be a daunting challenge, but it doesn't need to be tackled alone. Discover your
home valuation
now or reach out to the expert local agents at
RE/MAX Destiny
for more information about how you should prep your house for sale in this distinctive and historic neighborhood.