Houses for sale in
Somerville
continue to grow in popularity, as home prices have climbed more than 22% in the past year. With high demand and low inventory, Somerville remains a strong seller's market, making it a great time to consider listing your home. A lot can be said for dressing up the interior of your home before selling, as the most in-demand properties in Somerville only stay on the market for a week.
Sellers can typically receive multiple offers and bring in a final sale price 6-14% higher than the original listing price. So if you want to sell your Somerville real estate this year, or even if you're simply looking to make a change, these five design tips are some of the best ways to make your home feel like new.
1. Invest in new appliances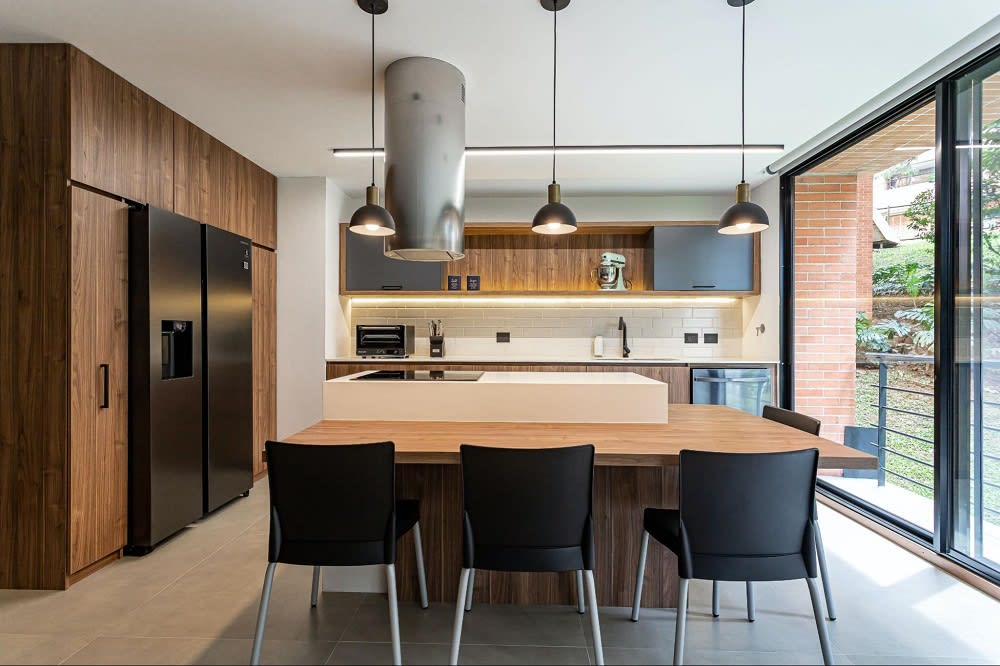 New appliances can go a long way, whether you are selling your home or are in need of a refresh. Most buyers place a high value on
new appliances
, especially in the kitchen. In fact, new kitchen remodels account for some of the highest returns on investment for sellers. But if you aren't interested in or don't need to purchase new kitchen gadgets, updating one or all of your bathrooms can add a lot of value, too.
Consider changing your sinks, installing a new toilet or shower, or replacing outdated tile. Changes like these will make a room feel modern and fresh and can help homes sell for higher prices. Sometimes, even simpler changes like bringing in new chandeliers, pendant lights, and wall sconces can breathe new life into otherwise lackluster houses for sale in Somerville, too.
2. Mix and match textures and colors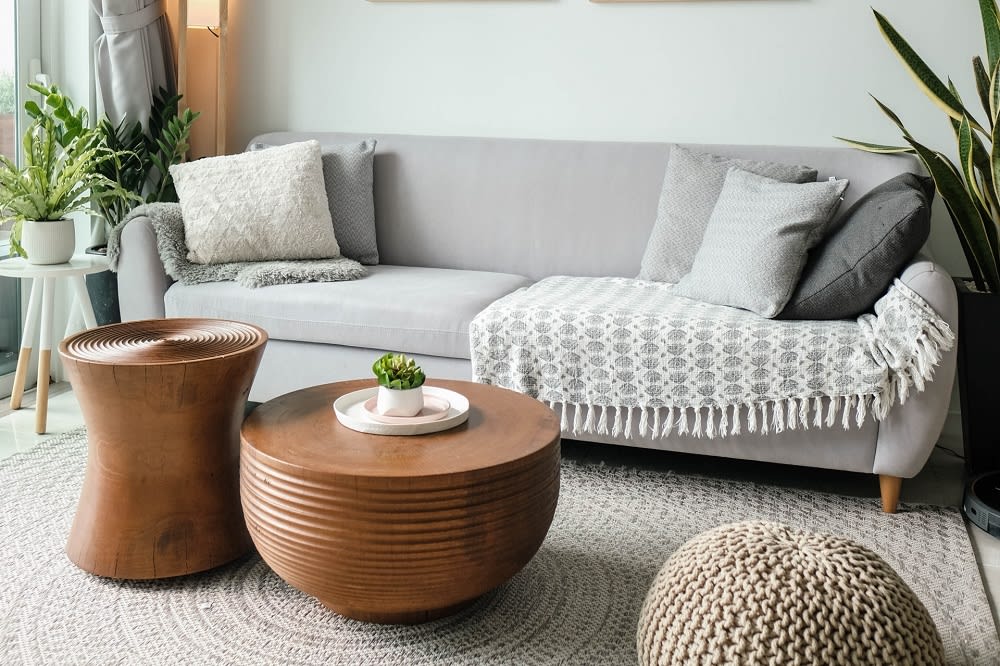 Texture is the name of the game in modern interior design, with many luxurious S
omerville homes for sale
showcasing multiple textures in each room. Anything has the opportunity to add texture, whether you're considering
indoor plants
with different types of foliage or accent furniture made from rattan, wood, or leather. Throw rugs with thick material, a heavy blanket, or patterned pillows can all add different textures that will keep a room interesting.
Houses for sale in Somerville don't always have to stick to a neutral color palette, either. Even if you keep your walls in shades of gray or white, try incorporating pops of color throughout your decor. A green mid-century accent chair or gold-plated mirror can bring in just enough color to keep your room from feeling dark or lifeless. That being said, the occasional accent wall in a deep blue or bold yellow can catch a buyer's eye in the best way.
3. Swap out art, decor, and window treatments
Smaller, simpler ways to make a room feel like new involve swapping out old decor, artwork, and window hangings. It's very easy to forget about these items once you've installed them, but if the same drapes have hung in your guest bedroom for the past ten years, it may be time to mix things up. Choose light-colored linen or satin curtains for a chic look that makes the room feel bright and welcoming. For more mood, choose black-out curtains or darker, thicker fabrics. Artwork and decor can really age a space, so make sure you're keeping only one or two mementos in each room and replacing the rest with pieces that keep the space feeling modern. You'll also want to coordinate the new pieces you bring in with any new paint colors and furniture you've chosen.
4. Consider hiring an interior designer
If you're planning on staying in your home for a while, but you know it needs a complete design overhaul, you may want to
hire a professional interior designer
. Designers stay up-to-date on all the latest design trends, bringing expert knowledge to each and every client they work with. A designer will visit your home and get a sense of its architectural style, as well as how one room flows into the next.
They'll take note of how the sunlight moves through the space throughout the day and jot down any notes you might have about types of decor, color preferences, and your taste in art. From there, designers get to work putting together the perfect mix of colors for each room. They'll suggest furniture options and decor that will make your space pop in a whole new way.
5. Declutter your space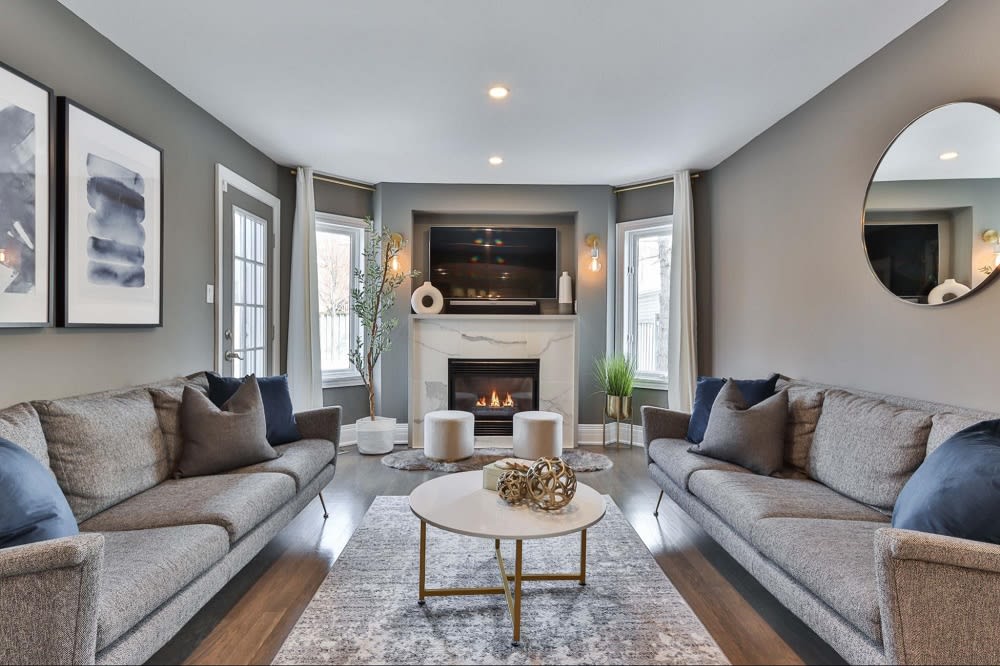 Once you've updated your appliances, fixtures, or window treatments and added a new splash of paint, the best thing you can do to refresh your home or prepare it for sale is to declutter it. It might sound simple, but clutter can overtake a well-designed space, drawing attention away from beautiful furniture and decor. Not only that, but studies have shown that there are actual health benefits to
clearing out the clutter
, too.
If you need a fresh start in your space, reorganizing your items and giving them each a place to go can work wonders. If you're planning on selling your home on the Somerville real estate market, know that decluttering will be a key part of preparing your space. Aside from making it look neat and tidy, decluttering helps depersonalize the space so buyers can imagine themselves living there more easily. When you hire a professional home stager, they can take your decluttering a step further and help you make your home shine in its listing photos and videos.
If you're ready to list your S
omerville MA homes for sale
, be sure to hire a professional real estate team dedicated to ensuring that you're able to sell quickly and painlessly. The RE/MAX Destiny Team has over 30 years of experience in the greater Boston market and knows how to market Somerville MA real estate to the perfect buyer. Get started with the
selling process
today by reaching out to the
RE/MAX Destiny Team
.