Cambridge, Massachusetts may be best known as home to the renowned Harvard University, but the city also offers an incredible quality of life to those who live here. Residents enjoy a lively culinary scene, exciting and varied entertainment, a burgeoning start-up culture, and a generous amount of green space. In fact,
Cambridge
has over 80 parks within its seven square miles. While it's amazing for such an urban area to make room for so much nature, it can also be daunting after you buy a house in Cambridge to decide which park to visit when you want to read a book under a tree or go for a jog. Here's what you need to know about the best parks in this city.
Cambridge Common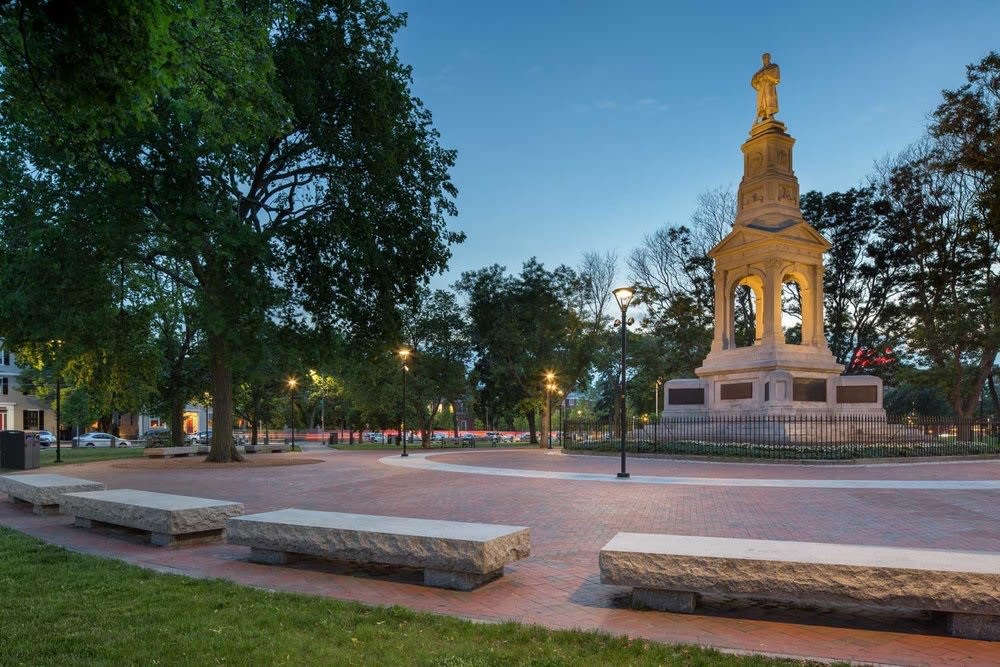 Taking up sixteen acres,
Cambridge Common
is the most famous park in town. In 1775, President – then General – George Washington was in the Common to take control of volunteer soldiers for the revolution, a brief event which is still considered a claim to fame.
The north side of the park, called Gallows Hill, features some morbid history, as it was the site of executions from the 17th century through 1755. Now, the park has a number of memorial statues honoring George Washington, Abraham Lincoln, Henry Knox, and other influential figures and events which have occurred on the lawns.
Beyond the immense history, Cambridge Common is a delightful park with plenty of paths for walking, jogging, or biking, and a fun playground for kids to enjoy. Additionally, its proximity to Harvard Yard and Harvard Square means you have easy access to a variety of shops and restaurants.
Want to live within walking distance? Consider leasing
59 Garfield Street
, a half-mile away.
Alewife Brook Reservation
Established in 1900, this state park is one of the best places in the Boston Metro area to go bird-watching. Because a significant amount of the protected land is wetlands, there's a wide assortment of avian species who live here and, in just a few hours, you can catch sight of hairy woodpeckers, killdeer, and black-crowned night herons.
Beyond the birds,
Alewife Brook Reservation
features a playground, multiple sports fields, tennis courts, and Dilboy Stadium where you can catch a local football game. It's also home to the Minuteman Bikeway, a ten-mile long trail that runs from Bedford to Alewife Station, closely following Paul Revere's route in 1775 to alert the townspeople that, "The British are coming!" It's a great path to take if you want to jog or bike and in the winter, sometimes you'll even find people skiing on the bikeway.
Access to this park is just one reason why nearby homes like
16-18 Seven Pines Ave
, a two-family property just over a mile away, are such great investments.
North Point Park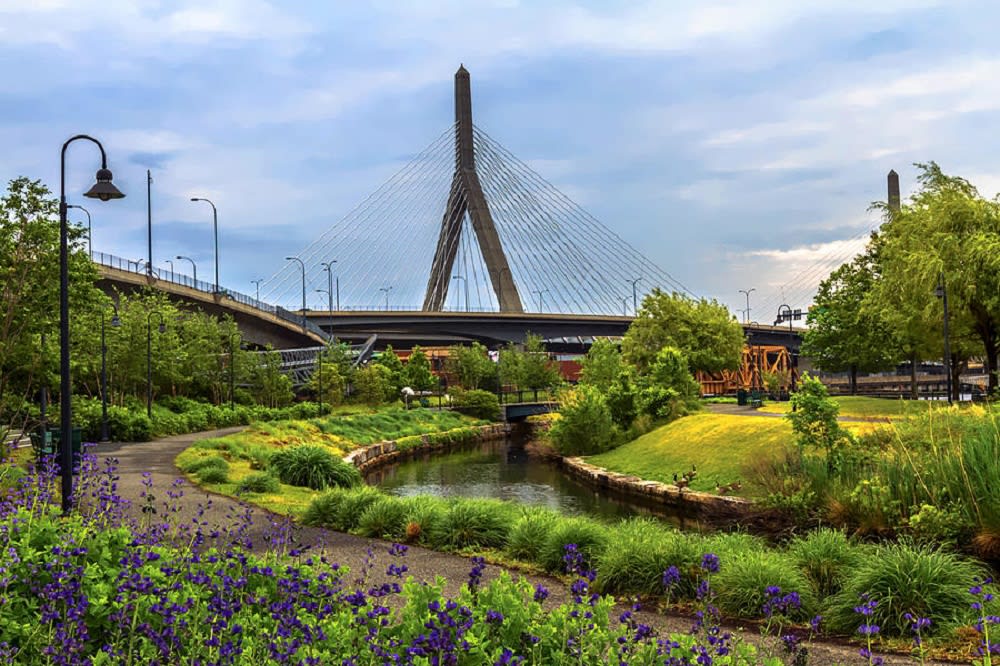 Only having opened in 2007, the eight-and-a-half acre
North Point Park
is a more recent addition to Cambridge. It's just across from the Museum of Science, making it easily accessible for a family day out. The park features plenty of family-friendly entertainment including several playgrounds, a splash deck, and the Lynch Family Skatepark – an addition from 2015.
Danehy Park
This 50-acre park used to be a landfill until it was renovated in 1990. Winding through the green space is a one-and-a-half-mile path made of recycled asphalt and glass which takes walkers and joggers up a hill to the highest point in Cambridge. There are spaces for softball and soccer, a dinosaur-themed playground, and two off-leash dog parks – one for big dogs and one for little dogs. Danehy Park is a popular site for numerous special events throughout the year including Family Day and for hosting parties.
Fresh Pond Reservation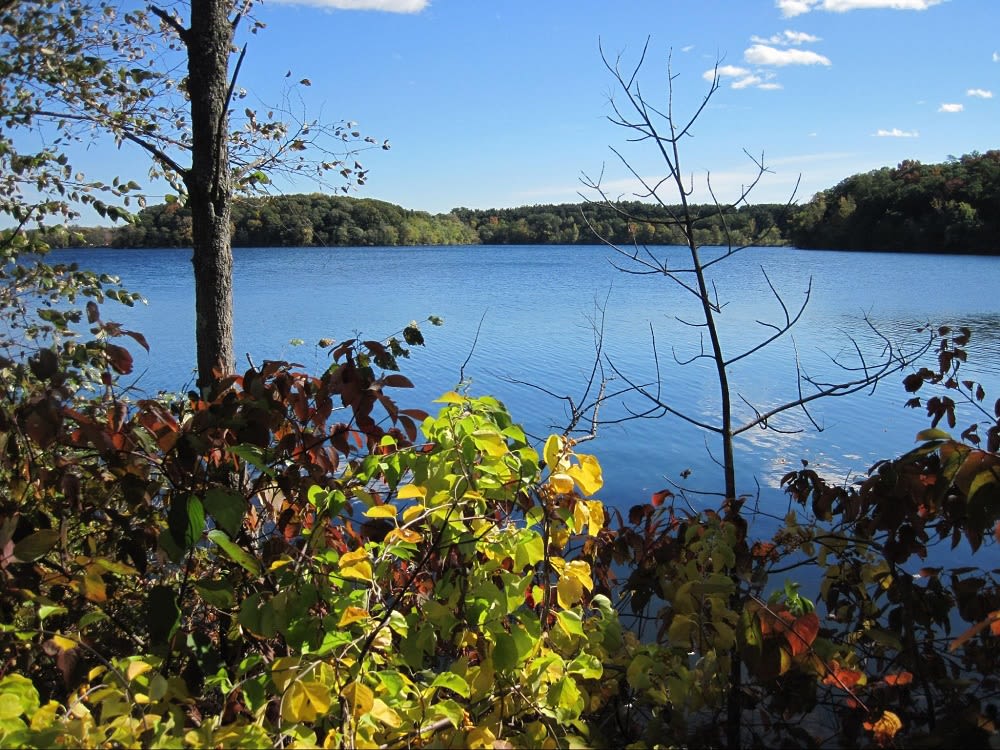 Fresh Pond Reservation
stretches across 162 acres between Watertown and Cambridge with a two-and-a-quarter-mile path for biking and jogging surrounding the 155-acre kettle-hole Fresh Pond. The park also features two playgrounds, an ecology center, an off-leash dog park — best for big dogs since there aren't separate spaces for different sizes — and a nine-hole golf course for visitors to practice their swing. However, the park's true popularity comes from birdwatchers. Bald eagles, hooded mergansers, and golden-crowned kinglets are just a few of the over 149 species frequently sighted in the area.
Magazine Beach
At seventeen acres, the second-largest park in Cambridge is
Magazine Beach
– named for the 1818 gunpowder magazine that still stands in the park today, although it's been repurposed as a common area. Magazine Beach is particularly popular among those with an active lifestyle with its Olympic-sized pool, extensive jogging paths, and outdoor exercise equipment – all of which allow locals to squeeze in a workout while they watch birds, deer, and other wildlife against a beautiful backdrop. The park also hosts free exercise classes, wildlife talks, and countless other events.
Joan Lorentz Park
Located just in front of Cambridge Public Library, the 3-acre Joan Lorentz Park is the ideal place to spend a quiet afternoon. The park features plenty of seating under the shade of the trees where you can read books and, in certain areas, you can even connect to the library's wifi network if you're looking for a beautiful spot to get a bit of work done. There's also a playground and tennis courts and the library frequently hosts exhibitions and other events in the park.
Lechmere Canal Park
Lechmere Canal Park
borders the Charles River and is great for those who love to watch the water. The canal was built in 1895 but fell into disrepair until the city revitalized it with the surrounding 7.5-acre park in 1978. It's a lovely spot to take a walk after dining at one of the waterfront restaurants or before taking a sunset cruise with the Charles Riverboat Company.
Fort Washington Park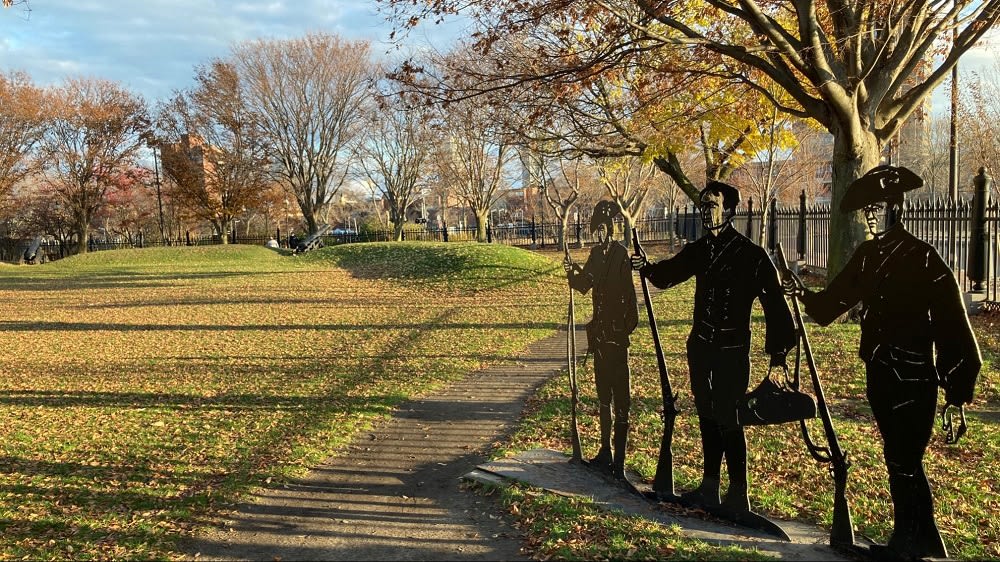 Fort Washington is the oldest surviving site from the American Revolution, built under orders from President George Washington. Now, it's a historic site and a beautiful tract of land to sit and reflect on a quiet day.
Greene-Rose Heritage Park
Built in 2008, this is another recent park in Cambridge.
Greene-Rose Heritage Park
is a family-oriented space with a playground, a water play area, an open-art installation, and plenty of benches to sit with friends and watch the kids play. The space's highlight, however, is their community garden where residents of Cambridge can join forces to grow fresh produce.
Longfellow Park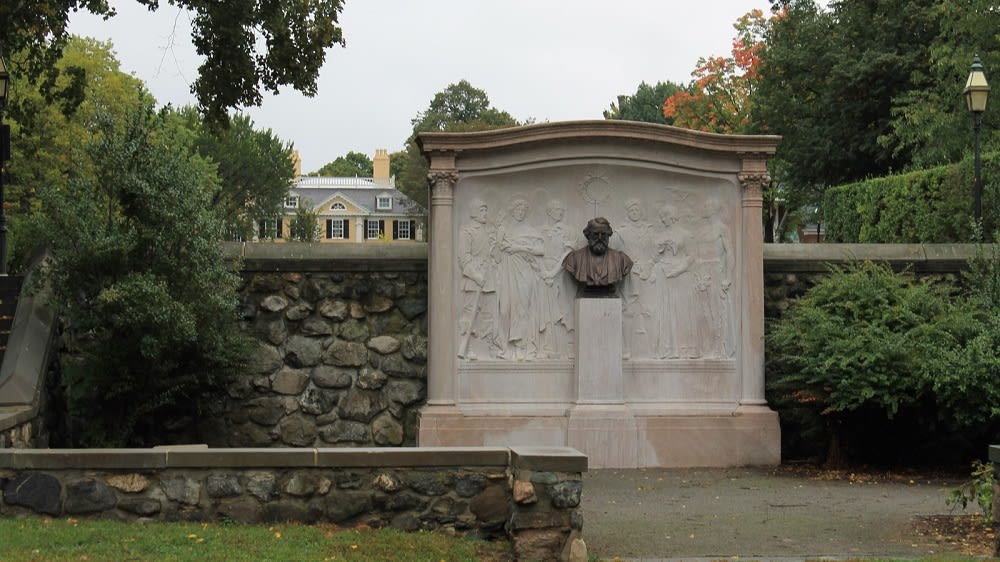 Built on the land where American poet Henry Wadsworth Longfellow formerly lived,
Longfellow Park
is a two-and-a-half acre wedge of land which also previously served as George Washington's headquarters during the American Revolution. It's largely undeveloped in an effort to preserve the view of the Charles River but is still a beautiful swath of nature in an urban area. The key feature is the bas-relief of Longfellow along with six characters from his writings created in 1914.
New Riverside Park
While exceedingly small at only three-quarters of an acre,
New Riverside Park
has plenty of fun to offer. The space has a playground, a water feature, and a small labyrinth often used to meditate or simply sit while you let the stress float away. Locals love to have picnics in the park as the children run and play.
Raymond Park
Raymond Park
is a social space featuring basketball courts, a softball field, and plenty of room for local events. Don't miss their summer music and movie nights where the community comes together for an evening of fun after a hot summer day.
Hurley Park
Another park designed for families,
Hurley Park
is a tiny green space featuring a full playground, a water play area, a sandy play area, and plenty of seating including a few swinging benches. There's also a community garden for families to plant together where kids can learn about using fresh ingredients.
Blair Pond
Nature lovers won't find a park they love more than Blair Pond. Located on the northside of Cambridge, Blair Pond has been undergoing revitalization efforts since 2012 from bank restoration to replanting. It's home to various wildlife including deer, coyotes, foxes, and over 120 species of birds. When you visit for a light hike, you might just catch sight of these local animals.
Gold Star Mothers Park
This 1.5-acre space has everything you could possibly want to entertain kids of all ages.
Gold Star Mothers Park
not only has a softball field and basketball courts for older kids, but also a new playground with a water-play area and it is attached to an indoor skating rink where families can show each other tricks — or falls, depending on skill levels. Bring a picnic and plan on spending the whole day here.
Everyone needs a little time outside surrounded by peaceful nature, and homes in Cambridge offer easy access to a wide range of green spaces. Even homes in nearby Somerville or South Boston offer close proximity for a leisurely weekend trip or even post-work stroll. For a place near these spectacular parks, visit our
Feature Properties
for nearby listings or
contact us directly
to receive personalized recommendations.

*Header credit: Lechmere Canal Park, Urbnparks.com